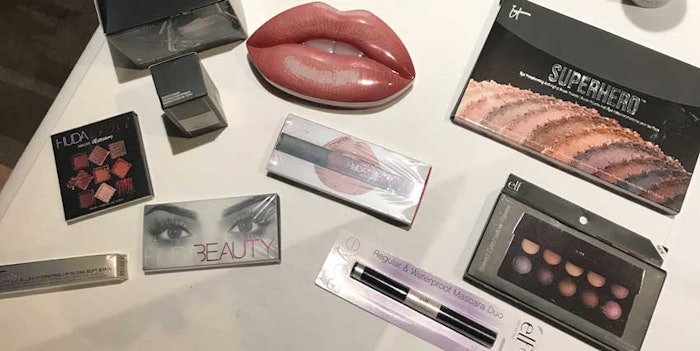 Go west, young man (or woman). That seems to be the common notion when it comes to discovering new and exciting beauty brands, and at Beauty & Money Summit LA, it didn't go unnoticed. 
In what Josh McDowell of Main Post Partners referred to as "an exciting time for West Coast Beauty," and what Tracy Albert of Deloitte called "the California Gold Rush," the summit welcomed brands and investors alike to connect and network all under one roof.  
Private Equity's Dirty Little Secret
While Beauty & Money Summit LA was about just that—beauty and money—the real dealmaker is often the founders themselves.  During the session "Dichotomy of a Deal," Rich Gersten of Tengram told attendees, what he called, "private equity's dirty little secret": The only thing that matters is the people. He explained that brand founders matter, they're part of the brand's story and heritage. 
Elana Drell-Szyfer echoed this sentiment when she talked about taking on the role of the CEO of Revive, "team and culture are everything."
When asked what business model tends to grab her attention, Neda Daneshzadeh, co-founder of Prelude Growth Partners answered, "Any business model. We look for a brand that has an authentic, passionate founder, a brand story and a passionate, loyal consumer base. These all need to be in place before we even think about going into the business fundamentals." 
She explained that after 20 years in the business, what still gives her pause is whether or not there is going to be good chemistry between brand and investor. A good partnership is always a top priority. 
Michael Sampson, CEO of Kate Somerville Skincare, which was acquired by Unilever in 2015, perhaps said it best, "There is no blueprint, everyone and every company is different. What's important is being able to work well with partners."
What Investors are Looking For
Shana Randhava, VP, New Business Development at Estée Lauder, explained that her team looks for three principles when it comes to buying into a beauty brand: Satisfying portfolio gaps, integrating into the fastest growing channels and reaching new consumers and geographies. 
Global Cosmetic Industry sat down with Hannah Dittman, an analyst at Main Post Partners, whose portfolio includes Too Faced, Milk Makeup and Hydrafacial, to learn some tips for attracting an investor. 
Hannah Dittman (HD): Having a clear ask and plan for expansion. Sometimes people are shy about asking for more money. I think being open and simply saying 'I need more cash to get more inventory to get to my customers' is a positive thing for an investor to hear. 
Global Cosmetic Industry: What is special about an event like Beauty & Money Summit LA?
HD: Beauty & Money Summit is a great way to see what kinds of brands and trends are out there. We can see a lot of brands in a short amount of time, it's kind of like live action market research. It's a beneficial way to make connections with brands that are in early stages. In the beauty industry, you never know how quickly things can change. You can go from a very small company to a very large company in a very short period of time. This helps us to stay on the cutting edge in the beginning life stage of a lot of these companies, to keep a pulse on things and to establish relationships for when someone is ready to take that jump. When they need the cash and fusion, you're top of mind and you're there to support them. 
Life After Acquisition
Mehdi Mehdi, VP Digital and e-Commerce at NYX Professional Makeup, shared what life has been like for the brand since being acquired by L'Oréal.
After being acquired, he explained, NYX thought L'Oréal was going to step in an teach the brand about marketing, however, the roles were reversed. L'Oréal reportedly wanted to take what NYX had done with its digital and social marketing and bring that approach to its other brands, in what Mehdi referred to as "a reverse acquisition."
L'Oréal left us alone until we were too big to be left alone, he said. 
Mehdi said becoming part of L'Oréal has been an incredible experience that has allowed NYX to not only expand internationally but has allowed them to launch 42 digitally enabled stores in the U.S. as well as 200 globally. 
Cashmere Nicole, founder and CEO of Beauty Bakerie, was a beauty spotlight finalist at the Beauty & Money Summit in New York during September 2017. Her advice to brands looking for investors? "Put your head down and I promise it will pay off."
She stressed the importance of having a strong team behind you. "If everyone could do it on their own, they would," she said. 
She emphasized that founders need to surround themselves with people who won't back down, who will be up at 2 am texting you about the business and who won't leave when things look less than ideal. And, if need be, founders need to be strong enough to edit the team, hold people accountable and recognize your core players. 
In her opinion, the best way to avoid waisting an investor's time is to spend time talking with other brands. She said there is real value in those conversations and they can help you prepare for tough conversations with investors. 
Her advice on post-fundraise? Know where every dollar of your business is going. Be a pest, she said. She urged others to "be strong enough to say that you want to see a change in your company."