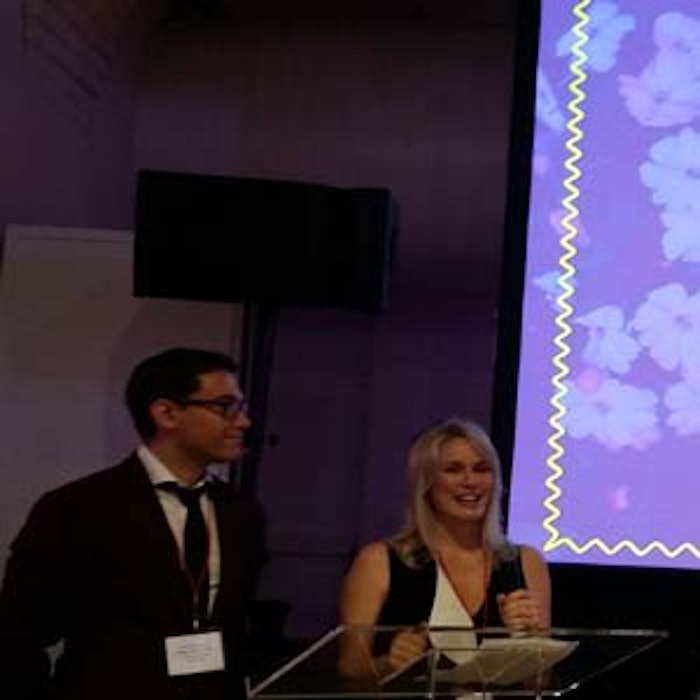 While Cosmetic Executive Women has set a definition of "indie" beauty, the recent Indie Beauty Expo provided a deeper insight into what makes this growing segment so unique.
Risk Takers "Behind every brand is a person who saw an unmet need," said Jillian Wright, co-founder of the Indie Beauty Expo, during the event's inaugural edition. She added that what sets indie beauty brands apart is the founders' belief in their products and their paths, as well as their "distinct and fascinating" brand stories.
Co-founder Nader Naeymi-Rad noted that many of the brands positioned as "indie" are focused on healing and caring. They represent bold risk takers who are uncompromising perfectionists, fierce brand leaders that won't quit until they reach their visions.
Inspiration, Love and True Motivation
Indie products are thoughtful and inspiring, Marie Watkinson (Spa Chicks on the Go) told GCI. An advisor for the event and a judge of the Indie Beauty Expo's best of show, Watkinson explained that every truly indie brand is infused with inspiration and love, as well as a desire to educate people on the back story of the brand. These brand stories stem from a "true motivation," she said, whether from an illness in the family or a passion for natural products.
"In 2015 we think twice about what we're putting on our skin," said Watkinson. "We want to be educated about what we use."
The challenge, however, is that organic, green and healthy brands often do not come off as particularly glamorous. This is a true opportunity for beauty brands.
Indie Trendspotting: Good for You and Gorgeous
A range of brands on view at the Indie Expo spanned glamour and responsibility. Oils and serums were some of the hottest innovations, Watkinson explained, whether for hair, skin or nails. In particular, broccoli seed oil showed up in a range of products. These brands merged naturalness with "powerhouse" effects.
In a case of luxury meets vegan, Gold Label Cosmetics displayed vegan lipstick in upscale packaging. LVX presented a vegan fashion-forward line of nail products.
These products are "good for you, good for your body and gorgeous," Watkinson said.
Several natural-focused fragrance brands were presented at the event, including the vegan Pour le Monde line, featuring lemon, lime, spearmint, cassis, jasmine, balsam and other naturals; Mālayā Organics, which offers a Woods skin care body oil with natural scents; and the "100% botanical" fragrances of Strange Invisible Perfumes.
Nothing on view felt generic, Watkinson added, and every brand exuded passion and had a unique story. For instance, Phia Labs' founder, Michelle Roark, is an Olympian with a Masters in Physics, while Eu2Be offers small-batch skin care with no more than 15 ingredients.
No Longer Kitchen Brands
Many of the brands featured had "very curated ingredients," Watkinson noted. These were the result of extensive, thoughtful research, she added. These are no longer "kitchen brands," she said, highlighting the growing sophistication of indie offerings that may not have been seen five or 10 years ago.
Watkinson concluded, "Today, they're bringing an elevated level of marketing, packaging and brand stories."