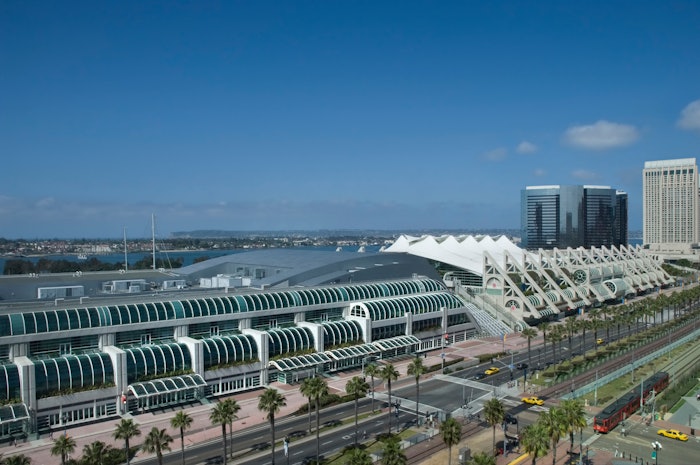 James Steidl at Adobe Stock
Back in August, the pharmaceutical, wellness and food worlds gathered for the highly anticipated National Association of Chain Drug Stores (NACDS) Total Store Expo at the San Diego Convention Center, providing a platform for retailers and suppliers to engage in conversations focused on health and wellness products and services. The event showcased everything from DIY wellness to generative AI, from nasal, ear, and eye health solutions to superfoods and organic medicine.
Steven C. Anderson, the president and CEO of the National Association of Chain Drug Stores (NACDS), underscored the significance of the NACDS 2023 Initiative, which took center stage at this year's conference. He stated, "The member-driven program is all about transforming the pharmacy landscape, promoting health and wellness solutions throughout retail spaces, and fostering partnerships with NACDS members and other health care stakeholders. The products showcased on the expo floor clearly demonstrated the industry's forward-looking approach, highlighting the innovation in health and wellness within and beyond the pharmacy."
Mike Wysong, the chair of NACDS and CEO of CARE Pharmacies, emphasized that the organization's event continues to push the boundaries of what's possible. He stated, "This event reimagines 'what could be' and encourages innovation by bringing together the right individuals at the right time in the right environment. NACDS serves as a catalyst for change, prioritizing our well-being and shaping the future of the pharmaceutical industry."
During the event, brand leaders at the expo shared their perspectives on emerging trends in their respective categories.
Wellness Blends Nature & Tech
HealthyLine presented its pulsed electromagnetic field (PEMF) mats and far-infrared (FIR) mats, which are designed using certified genuine gemstones such as amethyst, jade, tourmaline, obsidian and quartz to improve users' health and wellness. The nature-inspired medical devices reportedly enable users to feel good all year round. The company has supplied hundreds of thousands of natural gemstone heat therapy products to spas, medical offices and households. These devices reportedly help soothe pain, improve circulation, speed up metabolism and improve overall quality of life. HealthyLine's FDA-approved technology penetrates the body at a cellular level for physical, mental and spiritual restoration, according to the company.
Addressing Physical and Emotional Well-being
Relaxus Products Ltd., a company dedicated to providing accessible wellness products and holistic healthcare since 1992, showcased a product mix encompassing stress relief, meditation, physiotherapy, yoga and exercise, spa and beauty, and more. Susan Carroll, director of the U.S. division, highlighted the company's Hydrogel Eye Masks, stating, "Hydrogel has superpowers; it enhances the benefits of every other ingredient, making it a standout in our product line." This brand provides a curated line of products designed to help customers lead a balanced and meaningful lifestyle; whether it's yoga, fitness or stress relief, sensory tools for kids, or novelty and gadgets, Relaxus Products  is continually evolving with their diverse customer base throughout North America and the rest of the world.  
Improving Retail & Consumer Experiences with AI
Guy Yehiav, president of SmartSense by Digi, discussed the role of generative AI in chain stores during the NACDS show, explaining how the technology streamlines operations by automating mundane tasks. Yehiav stated, "Generative AI is already adding value to retailers by eliminating repetitive work. Integrating it across the retail enterprise will further enhance its potential for internal operations." Digi's generative AI analytics are designed to offer instructions derived from rich datasets, thereby improving cost models and customer experiences across retail operations.  
Consumers Are Taking Labels More Seriously
Eryn Palmer, associate director of brand marketing at supplemental nutrition specialist Force Factor, emphasized consumers' growing awareness and desire for transparency in nutritional products. The process of developing the company's supplements and superfood powders involves testing to ensure that formulations don't contain microbes, heavy metals or allergens. All of its ingredients go through testing to validate their identity, potency, purity and safety, according to the brand. From beets and greens to ashwagandha to mushrooms to a variety of fruit and more, Force Factor packs products with vitamins, minerals and antioxidants to support consumer health and vitality. Some include premium probiotics and enzymes for better digestion and gut health, or heart-healthy compounds. The benefits can include a sense of calm, tranquility and balance or better energy, blood flow, nitric oxide production, endurance, stamina or metabolism.
A focus on ingredients extends to other categories. David Schwartz, vice president of Florida Glow, emphasized the importance of indie brands that offer unique products for retailers. Florida Glow's sunscreen sprays, featuring bag-on-valve (BOV) packaging and dispensing technology, stood out due to the format's lack of harmful propellants and higher sunscreen concentration.
Schwartz explained, "This technology benefits consumers by ensuring they apply an adequate amount of sunscreen, meeting their sun protection needs."
Since the brand's sunscreen sprays don't contain propellants, there is nothing to dilute the sunscreen formula, which means the consumer is never under-applying sunscreen to their bodies. Furthermore, the sunscreen is cruelty-free, PABA free, and made with natural ingredients like enriched and nourishing coconut oil.
Joe Aini, founder of personal care brand Dr. Jacobs Naturals, highlighted the growing consumer demand for natural, ecological, organic and non-synthetic ingredients. He stressed that transparency and adherence to these principles are essential for product success. This brand began in Brooklyn  with one mission in mind, to strengthen people's lives and the lives of their loved ones each and every day by putting their health first with holistic options. Its plant-based materials are safe for sensitive skin, featuring organic and antioxidant rich ingredients like olive and coconut oil, which have the ability to naturally moisturize the skin, keeping it hydrated all day with no oily residue. Dr. Jacobs Naturals also adds aloe vera and vitamin E to enhance the moisture experience. Its products do not contain parabens, preservatives, phthalates, artificial dyes or artificial fragrances. All SKUs are gluten free, cruelty-free, vegan, made in the USA, and Non-GMO Project Certified.  
Hydration Matters
Buoy's hydrating electrolyte products feature no sweeteners or GMO materials, are 100% vegan, and purposefully unflavored. Its hydration drops add functional benefits to any drink. The formulas reportedly contain three times the bioavailable form factor of conventional counterparts.
Cole Puchi, founder and CRO of Buoy, says, "Hydration is waking up to the importance of hydration. People are realizing how simple hydration is but how big an impact it can have in their lives. Chronic dehydration is the problem. People are starting to read nutrition facts. Products that are branded as good for you, most of the time are not."
Buoy's hydration drops can be used throughout the day, allowing the body to better absorb the nutrients  in small doses. These products are even reportedly safe for kids. 
Gut/Digestive Health is on the Rise
Peter Klapper, CEO of homeopathic medicine brand Forces of Nature, identified gastrointestinal issues as a key focus at the expo. He attributed the rising prevalence of such issues to fast-paced lifestyles and dietary habits. Forces of Nature, as an FDA-registered and -certified organic heartburn remedy, addresses this concern directly. The brand combines certified organic homeopathic medicines with certified organic concentrated essential oils to treat specific ailments. This one-two combination delivers effective results to safely treat common ailments. Homeopathic medicine is purported to work with the body on a systemic level to fight and prevent illness from the root of the cause. Essential oils can be applied to cleanse and soothe while promoting healthy skin. All active ingredients are tested for purity and potency.  
Nasal Care Boosted by the Pandemic
Gail Lebovic, MA, MD, FACS, founder of NasoClenz, shared her vision of promoting daily nasal hygiene, declaring it as routine as brushing one's teeth. NasoClenz received an enthusiastic response at the expo for its simple, convenient and comfortable nasal cleaning solutions. Its products tackle pollen and other allergens that accumulate in the nasal passageway without drying out tbe nose or causing nosebleeds. These nasal cleaning kits also reportedly remove particles and germs that collect in the nose over time and can reduce respiratory problems and heart issues in the long run.
Xylitol is a curious ingredient making a difference in natural nasal care. If the word sounds familiar, it may be because it's a natural sugar alcohol that occurs in common fruits and vegetables. Xlear Inc. is a producer of nasal and oral hygiene products formulated with this hero ingredient, which has been purported to block bacteria and viruses from infecting the body, reduce inflammation, and stimulate natural defense systems, all while hydrating the nasal and sinus passages. These potential benefits are part of a growing body of research in peer-reviewed journals.  
"We are all familiar with washing our hands, showering, or brushing our teeth, but we don't often think about washing our noses," said Nathan Jones, founder and president of Xlear. Nasal irrigation has been used in many cultures for years. With a combination of saline, xylitol, and grapefruit seed extract, Xlear makes it easier to help improve your nasal hygiene and the daily comfort of your nasal passageways."
Xlear also offers oral health products with it's Spry Dental Defense System, reportedly improving oral hygiene naturally.
Rising Prominence for Social Responsibility
Cleanlogic is a non-toxic bath and body essentials brand that is all about social responsibility. Founder Isaac Shapiro was inspired to start the Brands with Braille program by his mother who lost her sight as a child—and the 25 million people in the United States who are visually impaired began. Cleanlogic incorporates Braille on its packaging where possible to help blind and visually impaired individuals lead a more independent life. A portion of all Cleanlogic's sales go to organizations for the visually impaired.
This category disruptor knows every self-care routine is unique and its line of products are curated to fit everyday lifestyle needs. From body exfoliators to skin and facial care products, Cleanlogic's collection of sustainable bath products is designed to help consumers feel and look their best and look your best. The detoxifying products are infused with active charcoal to provide an invigorating and refreshing experience. Transparency is important to the brand, which is why all its products are made from certified organic cotton, and reclaimed and recycled plastics for packaging. The formulations are also natural- and dye-free.
V6CO, a home and wellness manufacturing brand, is "paying it forward" by donating 3 million in product to Ukraine. . V6CO is changing how people approach longevity and wellness. Its line of Dr.@Home products is designed to minimize hospital visitations, reduce life threatening injuries and drive a marked improvement in the everyday quality of life for people all over the world. The founder and CEO, Mance Mengzhi Zhu, leads the brand in pushing the envelope with products for seniors and children. THe company makes a difference by teaching new habits to kids; now, their main focus is specifically on senior mobility. Changing the dialogue from the stigma of a tool like a cane to a product with more accessibility is important for many consumers.
Traveling in Comfort
Life on-the-go can be hectic, so easing tension with relaxation and support tools is a no brainer. Cabeau's neck pillows, lumbar support devices and other accessories are designed to elevate the travel experience. CEO, David Sternlight, had a previous career playing professional basketball for Maccabi Tel Aviv and was on the road a lot. At 6'8 Sternlight found travel conditions to be cramped, uncomfortable and, overall, not accommodating. He was determined to create a better travel experience for himself and others, and so the Cabeau Evolution Pillow was born. The brand's products can be found in more than 110 countries to date. What's Next in Wellness?
These companies are driving innovation in the pharmaceutical and wellness industry by listening to consumers and prioritizing accessibility, convenience, comfort, and effectiveness in their products. Their commitment to transparency and the use of advanced technology promises an enhanced consumer experience. As the industry looks forward to the future, the NACDS Total Store Expo remains a beacon of innovation and inspiration for all involved, setting the stage for exciting developments in the years to come.
 Nancy Trent (www.trentandcompany.com; nancy@trentandcompany) is a writer and speaker, a lifelong wellness activist, a globe-trotting trend watcher, and the founder and president of Trent & Company, the leading wellness PR firm. Trent & Company, which launched many health and beauty brands, grew out of Nancy's personal and passionate commitment to helping people live longer and healthier lives. A former journalist for New York magazine, Nancy has written seven books on healthy lifestyles, serves on the editorial boards of several magazines and travels around the world speaking at conferences and trade shows on trends in the marketplace. She is a recognized expert in PR with more than 30 years of experience creating and managing highly successful campaigns.