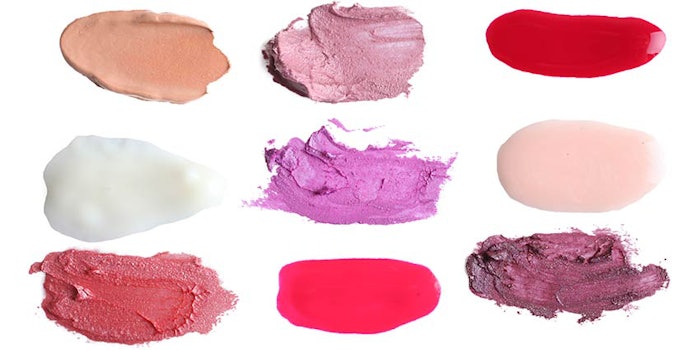 Cosmoprof Worldwide Bologna 2018's educational program will focus on key topics and exhibitions following a "tailor made" format, with specific content for each sector and professional category.
CosmoTalks: Talk shows with more than 100 industry experts, entrepreneurs, trend and design agencies, journalists and more.
Thursday, March 15
Producers of BeautyTech CES summit present technologies that will influence the industry
PeclersParis will present a session on the intersection of color and multiculturalism
Beautystreams will host a discussion on the specific needs that a skin care product needs for the future, based on market characteristics
Style Coalition will bring top influencers from around the world to Bologna
Friday, March 16
Ecovia will discuss green issues
Euromonitor will present a session on the relationship between brand strategies and consumer values
WGSN will focus on the relationship between beauty and artificial intelligence
Business Swedent will showcase Northern European trends
Major global retailers including LOTTE will focus on retail of the future, and companies offering technology aimed at enriching the consumer experience
Saturday, March 17
Beautystreams will present Cosmoprof Trends, an initiative that will reveal the most impactful trends on the show floor
Carlin will present new color trends
FoundersFactory will analyze the influence cosmetic start-ups have on the market
Mintel will edit a talk on the new trend of athletic beauty
CosmeticsDesignEurope will focus on packaging and innovation
Creative Capital will present new brands and distribution channels in China with the founder of MEI.com
Centdegrés, along with supply chain companies and international retailers, will focus on "creative intelligence"
There will also be conferences on Italian perfumery, in collaboration with Pambianco – Strategia di Impresa and the Italian edition of How to Spend It / Sole 24 Ore, along with management and decision makers of the from companies, perfumeries and retail chains.
On Thursday, March 15, Pambianco will present "The Evolution of Perfumery: The Protagonists," along with companies in the second. On Friday, March 16, How To Spend It will lead the convention "HOW TO: SHOPPING IN BEAUTY -The perfume experience 4.0: perfumery and luxury fragrances between innovation and tradition," focusing on the customer experience.
CosmoForum: Conferences developed according to specific issues for the spa sector, offering market analysis and specificity.
Spa Symposium, held on Friday, March 16 and Saturday, March 17 will bring together international experts, trend setters and trade magazines will present topics of interest to professionals in the spa and wellness centers and for specialized companies. These include an analysis of the US market with the collaboration of ISPA - International Spa Association; the trends of the European market; and the development of the sector in the African countries and in the area of South East Asia, with sessions curated by Asia Spa Magazine and European Spa Magazine.
EffettoVIOLA, a new treatment for physiological anxiety and stress, will debut. It clones brainwave characteristics of individuals in the moment of peace and relaxation. In collaboration with Fonoprint and Warner Chappell, the treatment targets stress, anxiety, tension, agitation and decreased sleep.
Wellness Design and spa consultant Sandro Baronti will offer insights into the Italian market.
Cosmoprof OnStage: Live demonstrations dedicated to professional aesthetics and nails, offered in collaboration with Esthetiworld by Cosmoprof.
Manuela Ravasio and Bioenergetic Massage & Meditation's Salvatore Leone will showcase the latest trends in massage techniques, such as Linfo + Detox. Makeup artist Rossano de Cesaris will demonstrate red carpet makeup with an emphasis on the eyes, featuring Lashdream.
Other topics include the importance of dermopigmentation and its use for esthetic and reconstructive corrective purposes (in collaboration with Atec Italia) and "The essence of colors and posture," guide to the correct use of colors to raise consciousness.
Training sessions for nail technicians include Nail Education Bologna, organized by Eva Burai of Nail Over on Monday, March 19, which focuses on the most fashionable nail art techniques.