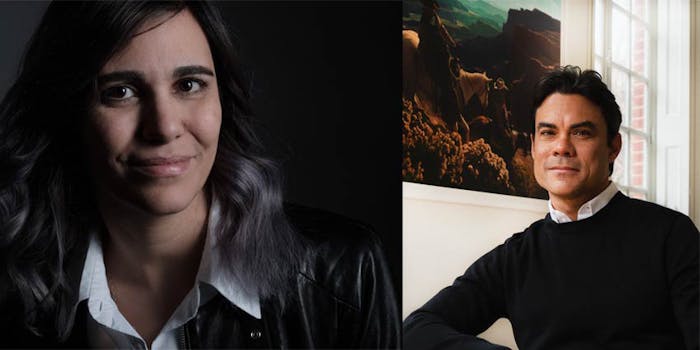 UPDATE: For a limited time, Beauty Accelerate's educational sessions are available for on-demand viewing for current and new registrants. Log in or sign up now for access through December 20, 2021.
A wide range of organizations, from incubators to e-commerce specialists to sustainable retail platforms, are creating and/or nurturing the next wave of indie brands.
These upstarts tap into the latest consumer trends, while pushing inclusivity and clean and sustainable innovation to the forefront.
"Next Gen Beauty," a featured expert panel at the forthcoming Beauty Accelerate Virtual (October 18-21), will include Luana Bumachar of Grove Collaborative and Julian Reis of SuperOrdinary discussing the newest batch of new brands reaching the market, as well as the market and shopper trends driving their focus. 
What will the next wave of upstart brands look like? What values and market strategies will define them? During "Next Gen Beauty," Luana Bumachar, vice president of owned brands and innovation, Grove Collaborative, and Julian Reis, founder and CEO, SuperOrdinary, will discuss the newest batch of new brands reaching the market, as well as the market and shopper trends driving their focus.
In January 2021, SuperOrd­inary, a distribution expert and brand incubator, received a minority equity investment from Alliance Consumer Growth to accelerate the growth of SuperOrdinary's portfolio of global beauty brands in the Chinese market, and explore additional adjacencies where the company can provide stewardship for brands to succeed outside of its domestic markets.
In May, the company announced the launch of an Amazon microstore, designed to bring the DTC experience to Prime. SuperOrdinary plans to leverage the company's experience in China to "crack the Amazon code," particularly the challenges of unauthorized third-party sellers, and ultimately empower brands in "the largest, yet most largely overlooked, opportunity for beauty growth for years to come."
SuperOrdinary will be managing the Amazon presence of brands such as Joanna Vargas, Biossance, Dr. Brandt and Archipelago Botanicals, with more to come. SuperOrdinary is also announcing key investments in David Yi's Good Light and makeup artist Violette's Violette_FR brand. 
Grove Collaborative, meanwhile, recently launched Superbloom skin care, which addresses pollution and blue light exposure, as well as the Peach plastic-free soap and skin care brand. 
The organization has also become a public benefit corporation and expanded its products into Target, expanding the reach of its sustainably focused products.
Between the two organizations, attendees will receive a broad perspective on the future of upstart beauty brands. 
Find the full event lineup here. 
About Our Experts
Luana Bumachar is vice president of owned brands and innovation at Grove Collaborative, a certified B Corp that creates innovative natural products and offers a curated selection of healthy home essentials like cleaning supplies and personal care products.
Bumachar oversees the strategy and innovation for Grove's owned brands portfolio, where she drives ideation and development of new brands and product launches that continue to be a positive force for human and environmental health.
Julian Reis is the founder and CEO of SuperOrdinary. His passion is discovering the small patterns that lead to big change across industries, from finance to energy to consumer brands.
After getting his start as a macro-trader with an eye for market-shaking trends, he used those talents to build and sell two successful hedge funds (including Pagoda Capital, later acquired by Tudor Capital), as well as an international oil services business (Kuiper International, later acquired by Gulf Capital).
In 2013, he was inspired by exciting changes in the beauty space to become angel investor to cosmetics e-tailer Luxola (later sold to LVMH) and to Skin Laundry, the disruptive dermatology business quickly expanding across the United States, Europe, Asia and the Middle East.
Tracking the social commerce phenomenon in China, he founded SuperOrdinary in Shanghai in 2017 as a laboratory to grow the next generation of innovative consumer brands. Reis is proud to lead a team that currently includes over 250 employees from companies such as L'Oreal, Nike, Airbnb, Tencent, Microsoft and Paypal.