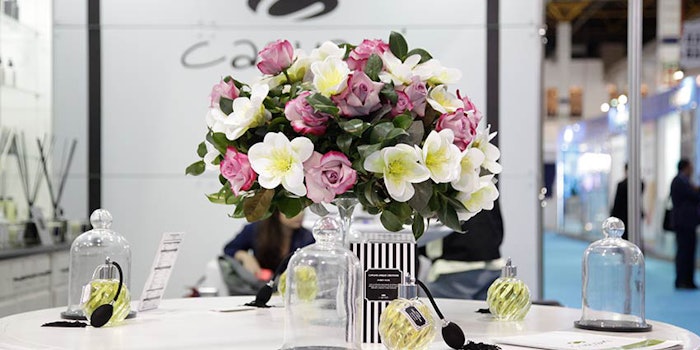 At this year's in-cosmetics Latin America, fragrance is ready to take center stage with a specially curated fragrance trail. 
During the event, the Fragrance Trail will guide visitors through the various fragrance houses, producers and raw materials distributors who offer fragrance-related ingredients and solutions. Guests can also receive expert formulation advice, insights into regional differences and source aromatic components for personal care formulations.
"The fragrance trail is very popular amongst show visitors, as it helps them to navigate and easily find the latest fragrance ingredients that can make a real difference to their finished products," said exhibition director Daniel Zanetti.
In the Regulations and Testing Zone, a selection of innovative exhibitors—including Pharmilab, Interlab and Allergisa—will showcase state-of-the-art testing facilities and share current and coming regulations with visitors.
"We're … excited for industry professionals to visit our new Regulations and Testing Zone," added Zanetti. "The area will allow manufacturers to explore and identify new testing solutions that substantiate their claims, as well learn more about the complex and fast-moving regulatory landscape of the Latin American cosmetics industry."
New to this year's lineup is the CASIC Regulations Conference, which will discuss present and future regulations challenges in Latin America, and Spotlight On, which will cover the hottest topics in cosmetics, such as haircare actives, anti-aging and formulations.
in-cosmetics Latin America will take place Sept. 19-20, 2018 in São Paulo.