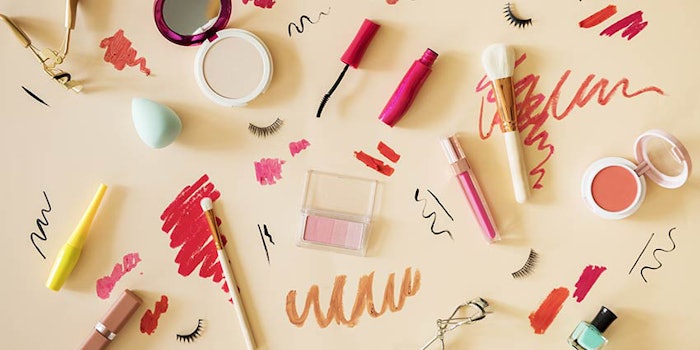 At this year's in-cosmetics Formulation Summit, personalized beauty will take center stage.
The theme for the summit, "Up Close and Personalized," addresses the challenges and opportunities that come along with besoke beauty and skin care. More than 20 different speakers will take the stage during the event.
Day one will hone in on Understanding Your Consumer, with speakers including Vivienne Rudd, director of global insights, beauty & personal care at Mintel. She will discuss the ways in which consumers' lives are now personalized, ranging from names on product packaging to 'consumer-designed experiences.'
Raya Khanin, co-founder LifeNome, a company which creates personalized wellness reports based on DNA, will explain the science behind the technology and offer a closer look at bringing DNA technology to the beauty market.
"I am absolutely thrilled to be speaking about personalization at the in-cosmetics Formulation Summit," said Khanin "There is no doubt that the future of skincare and wellness is personalized, and there is nothing more personal and unique than our biology. I will be presenting how analysis of DNA, and other biomarkers, combined with artificial intelligence, is leading to next-generation personal care products, enabling personalized product formulations. I can't wait to meet experts from around the world to discuss the future of bespoke beauty."
In the afternoon, Se Kyoo Jeong, PhD, founder & CEO of Incospharm Corporation, will present his research on how inducing autophagy in skin cells shifts unbalanced circadian clocks back to normal (synchronization) and that certain formulation (or active ingredients) should be applied to the skin at optimum times after restoration of your normal circadian clock. Then, Eamon Fulcher, PhD, head of psychology of Arden University will address the cognitive behaviors that drive consumer desires and aspirations.
Day two offers a closer look at Formulating for Your Consumer. It will begin with opening remarks on personalized haircare from Barbara Brockway, PhD, director, personal care at Applied DNA Sciences. Lauren Bowker, material alchemist & founder at The Unseen will deliver the day's keynote, asking: "What if we could create materials that respond to our individual needs and help us to live better lives?"
Penny Williams, creative perfumer at Orchadia Solutions Ltd., will examine personalized fragrances, investigating how far formulators can go in creating custom fragrance products.
"There are many opportunities for fragrance personalization and I am very excited to discuss them at the in-cosmetics Formulation Summit," said Williams." I'll also be providing some examples to smell, which highlight our unique sense of smell and our learned scent interpretation skills. What's next in fragrance customization is in the hands of product formulators and innovators – let the scent liberation begin!"
Other sessions of the day include a look at the challenges of personalizing hair care, innovation in color cosmetics formulating for 'freshly made,' bespoke products in-store and at home with Lesielle founder & CEO Rubén Rubiales.
The in-cosmetics Formulation Summit will take place Oct. 24-25, 2018 in London.