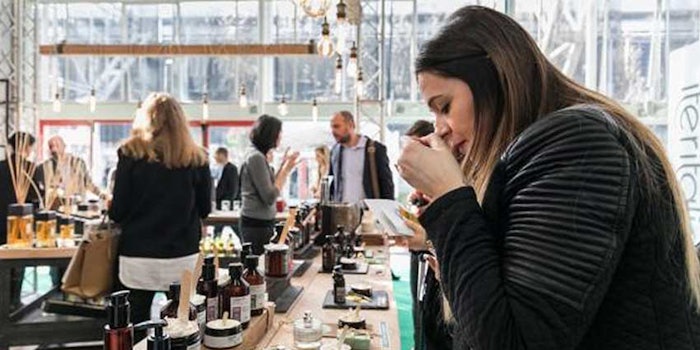 At the upcoming Cosmoprof Bologna Worldwide, to be held on March 14-17, 2019, the primary focus will be on sustainability and the circular economy. 
The event, comprising Cosmopack, Cosmo | Perfumery & Cosmetics and Cosmo | Hair & Nail & Beauty Salon, will aim to find new production solutions to reduce the environmental impact of production processes using renewable energy sources. 
Cosmopack
Trend agency Peclers will present an installation dedicated to the colors of sustainability in 2020, with a study on the most innovative materials and nuances for the future of the cosmetics industry.
The Cosmopack Factory will explore the most eco‐friendly industrial solutions, showing the entire circularity of plastic recovery. The reproduction of the supply chain will lead to the creation of a scalp oil, a 100% "no compromise" product, with a formula completely free of microplastics and a bottle with regenerated polymers, obtained with innovative technology and carbon footprint certificates.
Cosmo | Perfumery & Cosmetics 
The Green Prime area will feature exhibitors showcasing products with a low environmental impact specific to retail, with ingredients of natural origin. 
New to Cosmoprof, the Zoom On Emerging Prime area will focus on young companies that are first‐time exhibitors at Cosmoprof and are looking to meet buyers, distributors and retailers.
The Extraordinary Gallery is an area, dedicated to prestige perfumery and cosmetics, where B2B meetings between buyers and brands will take place.
Extraordinary Green Gallery will showcase of companies dedicated to the green & organic beauty within the Extraordinary Gallery.