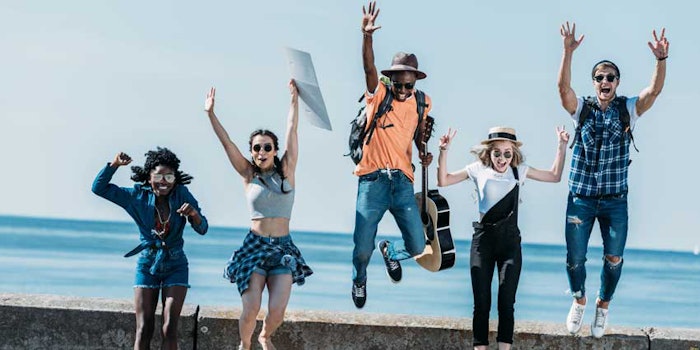 Lia Neophytou, Analyst at Global Data will lead a session at in-cosmetics Global on 'Challenging beauty norms – Inclusivity in beauty' on Wednesday 3 April at 11:00. The session will explore the consumer behaviors which are driving this shift towards more inclusive beauty, the latest brands disrupting the marketplace, as well as the marketing and innovation opportunities this trend presents. For more information on the in-cosmetics Global 2019 education programme, visit: https://www.in-cosmetics.com/global
Inclusive beauty may have started as a movement among makeup and skin care brands but the crusade has now become the standard to which consumers hold industry players. 
Global Cosmetic Industry spoke with Lia Neophytou, analyst at Global Data, to learn about the consumer behaviors driving inclusivity, how the movement is driving brand innovation and the gender bias in beauty. 
Global Cosmetic Industry: What consumer behaviors drive the push for inclusivity?
Lia Neophytou (LN): The rise in inclusivity across the beauty spectrum is indicative of how traditional stereotypes are being challenged not only at an individual level but by society as a whole. Consumers increasingly identify themselves beyond gender, age, and appearance searching for products which can traverse traditional tags of "for men", "for women", for specific age groups, or which position themselves as targeted towards conventional portrayals of beauty. Instead, they are seeking value-driven products they can relate to in terms of individual personalities and lifestyles.
Similarly, social media platforms such as Instagram have really served to encourage diverse approaches to beauty giving individuals a creative platform to share new ideas of what it means in today's modern world.
In light of this, inclusivity is a particularly hot topic for our individualistic younger consumers with just 17% of millennials globally agreeing that being advertised for their age group would make a beauty/grooming product feel more tailored to their needs (GlobalData's 2017 primary consumer research). In turn, this demographic is really putting pressure on beauty brands to change how they communicate and position their propositions to capture this desire for products and brands that embrace diversity. 
Global Cosmetic Industry: What are some of the surprising ways inclusivity can drive brand innovations?
LN: Fenty Beauty was perhaps one of the champions of the move towards more inclusive beauty solutions. The brand's range of 40 different core shades of foundation across the entire skin tone spectrum was designed to target the limited shades often found in this category. In 2019 the brand went one step further announcing a new liquid concealer in an even more extensive 50 shades.
While inclusivity has been largely associated with millennial targeted niche players, particularly in skincare and makeup, legacy brands are also seeking to use this approach to refresh their positioning in the marketplace and specifically to appeal to millennials and Gen Z consumers. One such example is P&G's Gillette Venus brand which launched its "My Skin, My Way" campaign in late 2018. The campaign focuses on diversity, aiming to "represent more women and stories, shining a light especially on those who defy conventions."
Global Cosmetic Industry: Gendered products have been a particular target of inclusivity; will product gendering be minimized in the future or is it relatively evergreen?
LN: Equality across all genders has been a hot topic over the last few years and it is no surprise that many consumers are taking a step back and challenging why there needs to be a gender bias at all, even in beauty. According to GlobalData's research, there is significant overlap among both men and women in terms of their skincare concerns they currently have and are purchasing products to address.
Some of the leading concerns across both genders include skin firmness, skin dehydration, and pigmentation. Of course, there are still some gender-specific nuances—for example, skin irritation being much more of a concern for men than women—but what this does suggest is that there are similarities in their skincare needs suggesting opportunities for gender-inclusive brands.
In future, as the lines blur between genders, unisex or gender-neutral products which can simply address these concerns rather than having a gender bias are likely to grow in popularity, especially as aligning to a specific lifestyle, value or personality becomes increasingly important in consumer purchasing decisions.