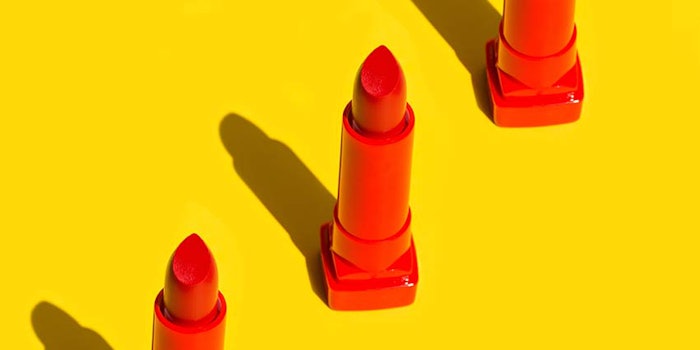 The Independent Cosmetic Manufacturers and Distributors association (ICMAD) has announced the finalists for the annual Indie Beauty Innovator (IBI) Awards.
The awards recognize innovation across product development, brand stewardship and overall talent in the beauty industry. Submissions were reviewed by an independent panel of industry experts across media, retail, product development, design and packaging sectors. They included:
Ian Ginsberg, C.O. Bigelow
Daniela Ciocan, Access Beauty Insiders
Sherri Koetting, MSLK Design Group
Annie Jackson, Credo
Lara Eurdolian, PrettyConnected
Nina Vargas, LA Fashion magazine
Winners will be announced at the Indie Beauty Innovators Awards event, to be held July 29, 2019 at The Four Seasons Hotel in Las Vegas. Along with recognition at the awards ceremony, winners will receive access to the Beauty Innovator Award Seal, to be used across their communications. The winner of the Green Innovator Brand of the Year will be featured in clean beauty retailer Credo (the runner-up will have the opportunity to meet one-on-one with the Credo merchant team).
Related: ICMAD Expert Panel: Innovation in a Fast & Crowded Beauty Market
The 2019 finalists are:
Accessories/Tools/Brushes
World Wide Packaging, Beautyblender Queen
NuFace, Fix Line Smoothing Device
Nutrafol, Core for Women Plus
Bath & Body
Queen V, Rub Me the Right Way
Sway, The Complete Underarm Detox Kit
Tiffany Andersen Brands, Cell Salt Detox Bath Soak
Fragrance
OSEA, Vagus Nerve Oil
Raw Spirit INC, Wild Spirit Discovery Set
WEN Hair & Body Care by Chaz Dean, Strength Eau de Parfum
Innovator Brand of the Year
Vote for the winner here.
Geltor INC
NuFace
Virtue Labs
Hair Care
Grande, GrandeHAiR Rejuvenation Serum
Virtue Labs, Virtue ColorKick
World Wide Packaging, Living Proof Dry Scalp Treatment
Makeup
Beautyblender, BOUNC Liquid Whipped Longwear Foundation
Iredale Cosmetics Inc., Triple Luxe Long Lasting Naturally Moist Lipstick
Sara Happ Inc., Sara Happ Sweet Dreams Lip Kit
Men's
Caldera + Lab, The Good
Distil Skincare LLC (AO Skincare), 6000x Elemental Screen with SPF 30
Rascal, Ponce's Eye Cream
Skin Care
Novare Beauty LLC, Kiss Your Cravings Behind
Skinbuzz, Bee Safe Organic Mineral Sunscreen SPF 30
SPF Ventures LLC, Brush On Block Protective Lip Oil SPF 32
Green Innovator Brand of the Year
Distil Skincare LLC (AO Skincare)
Kudarat INC
Little Green
Charitable Company
Earthly Body
Handcrafted Honey Bee LLC (Smarty Pits)
MONAT Global
Entrepreneur of the Year
Vote for the winner here.
Alee Cao of Cao Cosmetics
Alicia Grande of Grande
Carolyn Aronson of It's A 10 Haircare