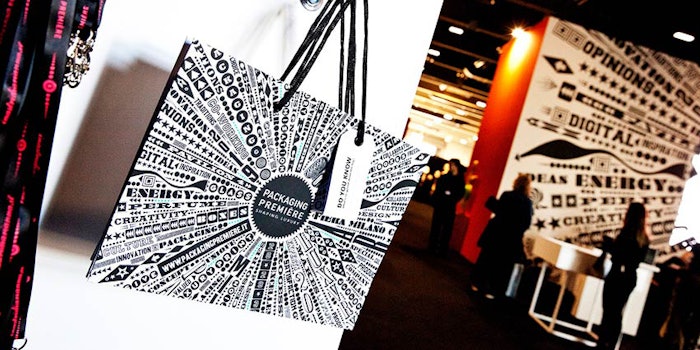 Easyfairs has acquired a major stake in the Italian exhibition Packaging Première, making it the 31st annual event the organization has added to its packaging portfolio. This acquisition indicates Easyfairs first significant presence in the Italian market, and will enable growth in Italy.
Packaging Première, which takes place May 26-28, 2020 in Milan, is devoted to luxury packaging manufacturers, designers and international brands, and is focused on packaging for fashion and cosmetics, among other things. The exhibition, which was launched in 2017, has shown impressive growth, with its last edition presenting 242 exhibitors and 6,700 attendees.
The Easyfairs U.K. and global team will work with the exhibition's existing management team, which maintains a stake in the event, to share expertise and capabilities to further the event's growth.
"We are absolutely delighted to bring this impressive event into our growing packaging portfolio; the quality of the exhibition and the market in which it operates has absolute synergy with the shows we run across Europe and represents the same values," said Matt Benyon, CEO of Easyfairs UK & Global. "We have a strong reputation already across the global packaging market, especially in Europe, and this helps us build that reputation further into Italy and will provide a springboard for other events and launches in this region. I am very much looking forward to working closely with the Packaging Première team to share best practices and develop this great event further."
"I am very proud of what we have already achieved with this event, it is a special community with which I am delighted to be closely involved," said Pier Paolo Ponchia, Packaging Première founder. "The partnership with Easyfairs will enable us to take the show to the next level, by benefiting from a wider infrastructure and global network of events. I am very excited about the future of this collaboration!"