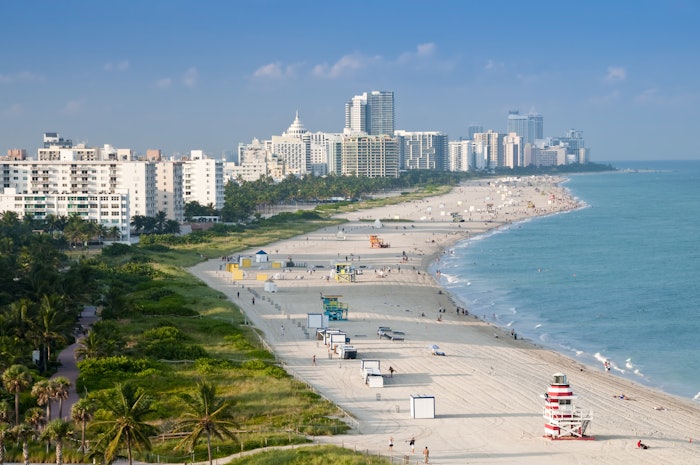 Cosmoprof North America is debuting its Miami Beach Edition January 23-25, 2024, representing a pivotal moment in bridging the gap between the U.S. and Latin America beauty industries.
The new East Coast edition will provide a renewed focus on the Hispanic market.
This rapidly growing segment in the beauty industry demographic segment has outspent non-Hispanic buyers by more than 13% in the past few years, and demonstrates interest in the procurement of personal care products that are natural and environmentally friendly.
Cosmoprof North America will leverage new and existing relationships with beauty professionals from all countries and cultures and encourage show attendees to explore Greater Miami and Miami Beach's destinations.
Antonio Bruzzone, general manager of BolognaFiere, said, "The joint venture we are establishing with Informa Markets and PBA is a great step for BolognaFiere and Cosmoprof. By joining forces, we are reinforcing the offer of performing and committing B2B beauty trade shows in the U.S. market. The industry is asking for highly performing business events and for 365 days services to facilitate their commercial relationships. Creating synergies and improving the tools we already implemented in all the Cosmoprof events around the world will for sure support the growth of the cosmetic industry in the U.S. market."
Nina Daily, executive director of the Professional Beauty Association, said, "We are happy that our new joint venture allows us to expand the industry's leading B2B trade show to Miami Beach, bringing new opportunities for growth across all sectors of the beauty industry. PBA is committed to supporting and elevating the entire beauty industry, and the expansion into Miami Beach allows us to further the reach of the industry's most renowned B2B event."
Ed McNeill, senior vice president of Premiere Show Group for Informa Markets, said, "We cannot wait to bring a remarkable, immersive experience to beauty industry professionals in Miami Beach in 2024. It is an honor to be able to expand Cosmoprof to a new home with close ties to the booming Latin American beauty market. Not only will this strengthen Cosmoprof's portfolio but will also create synergies between key leaders that will be impactful for years to come."