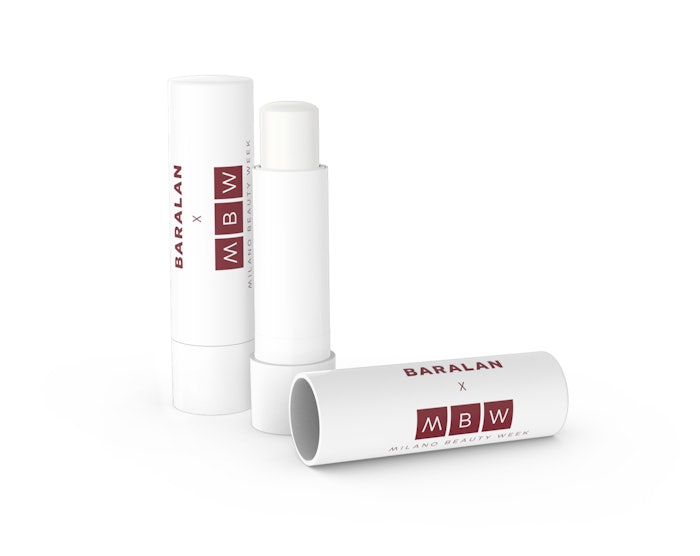 Baralan
recently presented a Milano Beauty Week-branded lip balm that was distributed at a fundraising event, Beauty Gives Back, benefiting women undergoing cancer treatments, as well as other social and promotional activities associated with the week's event.
The lip balm was developed in cooperation with a contract manufacturing partner to highlight the social, scientific and economic value of the cosmetic supply chain, particularly highlighting its Made in Italy attributes.
Baralan's
Beautytude
2023 project, which highlights clean beauty and sustainability, is aligned with Milano Beauty Week's values of innovation and sustainability.
Beautytude  inspires the development of new products and the use of functional, ecological and sustainable materials, the company notes, while also concentrating on design.