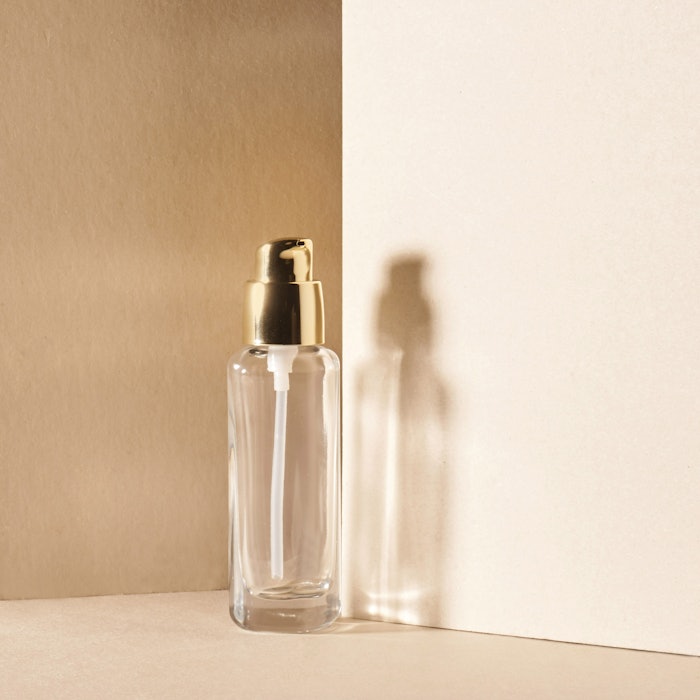 Baralan is showcasing new sustainable designs as part of its Cosmopack Bologna participation, including solutions for clean beauty, vibrant nail color and precise application for skin care.
Among the highlights is the Lilibet Series of glass bottles with a circular shape paired with a square profile.
The supplier will also expand the Raquel range with a series of square-shaped glass jars, which are new to Baralan's collection of standard catalog products. The jars' geometric shape features a square design with slightly rounded sides, which makes it easier to grip and open while also delivering a modern, sleek appearance. The jars can accommodate either a cylindrical cap or a cap with the same shape as the jar.
On the refillable front, Baralan has introduced 30 ml and 50 ml Inner Cups for Baralan's Maria Jar series. The Inner Cups can be produced in Baralan's manufacturing facility in Italy, opening up the possibility for brands to use use eco-friendly materials such as biobased, PCR plastic or organic scraps, as well as the ability to forego the use of carbon black.
Manufacturing is central to Baralan's ongoing focus on supply chain efficiency. New accessories produced local to Baralan will be introduced into the company's range, highlighting its increasing use of local manufacturing.
Per Baralan, producing products and components locally, including injection molding, allows for tighter control over production and the ability to trim lead times.
All of these innovations and initiatives are inspired by Baralan's 2023 Beautytude Project; the company is exhibiting at Cosmopack Bologna, March 16-18, 2023, Hall 18, Booth D32-E13.