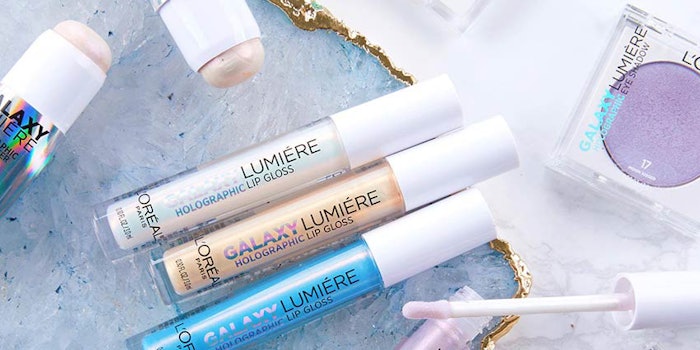 @LOrealParisUSA/ via Facebook.com
L'Oréal presented its latest technologies at the third annual Viva Technology exhibition in Paris.
The company's presentation, "The New Beauty Experience" offered visitors an immersive experience that utilizes artificial intelligence and augmented reality to explore three beauty spaces: hair salons, retail stores and the bathroom.
ModiFace (which was acquired by L'Oréal  in March 2018) presented a feature for the hair salon of the future: a prototype of a connected mirror, which simulates the effect of different makeup-products and hair colors in synch with the user's head movements. It is based on a program that draws on 220,000 facial images.
Related: Amber Heard Named L'Oréal Spokesperson
For the retail store of the future, the company presented a conversational bot designed in collaboration with the L'Oréal Men Expert brand, as well as an intelligent mirror developed in partnership with e-commerce retailer Alibaba designed to help clients find the right makeup and look.
The revamped formula of La Roche-Posay's Lipikar moisturizing balm brings technology into the home. In collaboration with French start-up Skin Jay, the skin care brand created capsules of Lipikar that can be installed in a bathroom shower.
Additionally, the company presented its latest 3D printers and collaborative bots.
The show offered start-ups the opportunity to pitch their ideas in competition; the winner will join a group program with Paris-based incubator and L'Oréal partner Station F. Said Lubomira Rochet, L'Oréal's chief digital officer: "We are very pragmatic and down-to-earth when it comes to judging what a start-up could bring to the beauty industry."