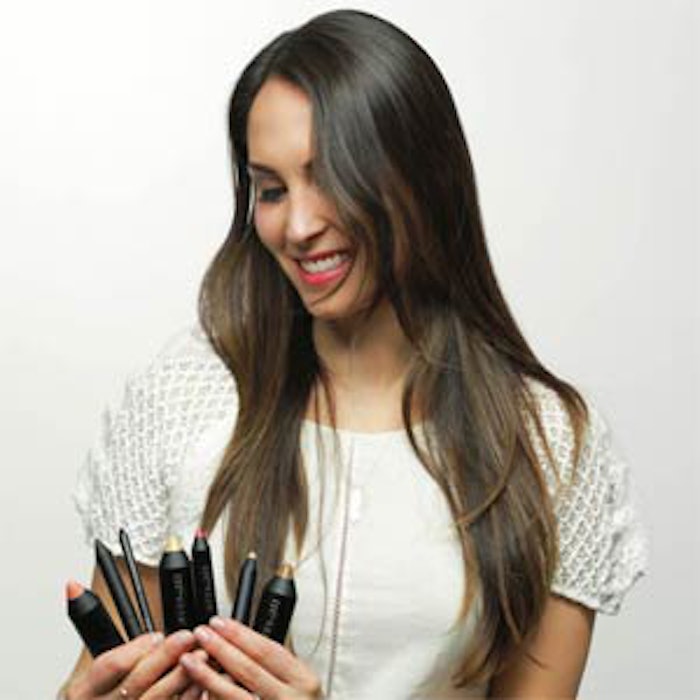 trèStiQue is a line of magnetic-sealing pencils for the face, eyes and lips that highlights simplicity. Recently, GCI Magazine spoke with brand co-founder Jennifer Kapahi about the brand vision, products, their launch and more.
GCI: What was the inspiration behind the trèStiQue brand?
Kapahi: Our brand name trèStiQue comes from très chic [meaning "cool"] and stique, which in French means sticks, so "cool sticks." It was always my vision to create a full line of sticks, because they are so easy to use, smudge, blend and apply on the go. Both [co-founder] Jack [Bensason] and I come from the beauty industry so we were inspired to create true innovation in packaging, formulation and concept. We engineered the first magnetic airtight pencil with a replaceable tool system. This allows us to have long-wearing, high-performance cream formulas in a unique and highly functional package.
GCI: How were the products designed to simplify beauty routines and enhance portability?
Kapahi: All our products are multifunctional and two-in-one with built-in applicators such as smudgers, balms, blenders and brushes for hands-free and mess-free application. The biggest benefit to using our crayons is the speed and portability. You can easily carry around our sticks in our portable pencil pack and apply anywhere on-the-go in five minutes or less.
GCI: What unique product characteristics most highlight the brand's innovations?
Kapahi: First to market, patent-pending package design including: 1. Magnetic airtight seal 2. Twist on and twist off replaceable tool system 3. Portable, multifunctional, alternative stick makeup routine 4. High-performance, cream-gel makeup in stick form
GCI: What insights into product development have you gained in the launch process?
Kapahi: Innovation is king. In a saturated marketplace you need to have a clear and decisive brand message and point of difference in order to cut through the clutter. I learned that consumers need, and also want, the human experience with any brand. We have been really successful engaging directly with our customer on social channels and in email to create a custom product or shade experience for them. We have also seen tremendous positive feedback through our animated video and how-to content. Education is truly important for a new brand and product no matter how simple it is to use.
Have a brand story to share? Contact the editor.