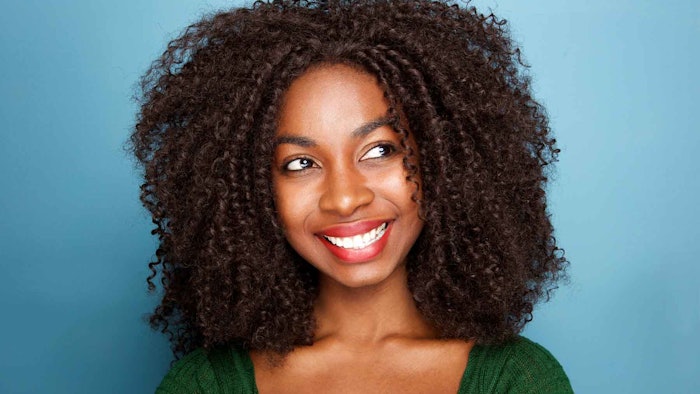 Geltor has grown into hair care with the launch of NuColl (INCI: sr-Hydrozoan Polypeptide-1), a fermentation-derived vegan collagen. According to the company, the ingredient demonstrates product benefits including significant improvement in hair smoothness, curl definition, split end mending (+87% in Type II hair), frizz (+65% in Type VI hair) and volume control (+79% in Type II hair).
See related: Function of Beauty Enters Customized Styling Category at Target
The product was created to align with shifting consumer sentiments and growing demand for vegan and cruelty-free beauty products. According to Allied Market Research, globally, the vegan cosmetics market size was valued at US $16.6 billion in 2021 and is projected to reach $28.5 billion by 2031 (a CAGR of 5.9% from 2022 to 2031).
Odorless and colorless, NuColl is also easy to use in formulation, the company reports, and compared with traditional marine collagen, it delivers higher purity, quality and consistency, with a traceable and transparent supply chain. Geltor offers commercial-scale volumes in powder form for global customers of all sizes.
In addition, NuColl is certified vegan, cruelty free, halal, non-GMO, readily biodegradable and USDA BioPreferred.
See related: Texture Talk; Reinforcing Curly Hair Health