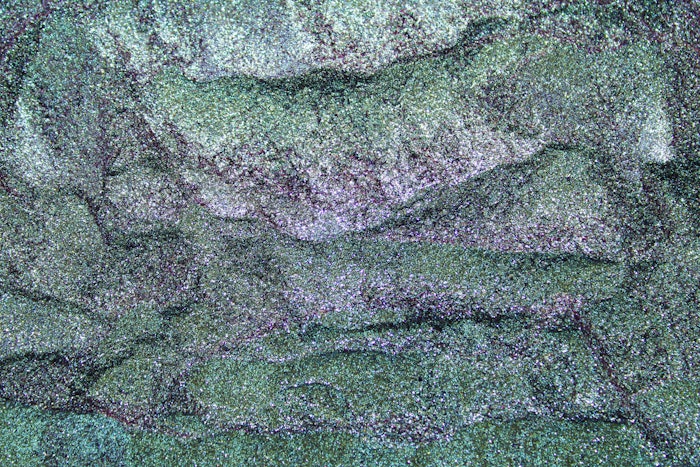 Image source: Sun Chemical
At in-cosmetics Global 2022, the Sun Chemical cosmetics team debuted two new Reflecks Multidimensions (MD) color travel products, Midnight Teal and Midnight Gold (INCIs: Not Provided).
Previously: Sun Chemical Increases Price on Color Materials Portfolio
The Reflecks MD family of products is said to deliver intense color travel and a glittering effect, using a patented process that embeds the absorption colorant into the coating layers of the effect pigment.
The built-in colorant minimizes staining on the skin when compared to blended absorption pigments, per the company. With Reflecks MD Midnight Teal and Reflecks MD Midnight Gold, formulators can simplify product development and manufacturing, accelerating timelines to commercialization.
Using the same technology, Sun Chemical has also introduced Flamenco Platinum (INCI: Not Provided), a natural mica-based effect pigment delivering a silver metallic effect. The particle size allows for high coverage and creates reflective cosmetic formulations.
The entire Flamenco product line uses 100% natural mica sourced from Sun Chemical's wholly-owned mine in Hartwell, GA.