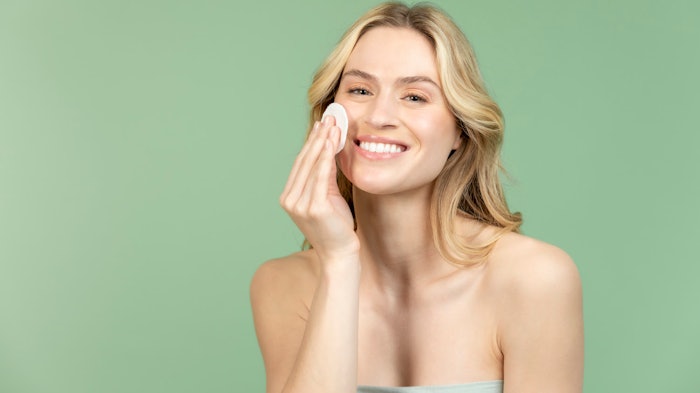 Oleon Health and Beauty (Oleon), a specialist in natural chemistry, offers a product portfolio for skin, hair and sun care applications including emollients, emulsifiers, solubilizers and bodying agents.
Related: Symrise Launches SymDiol 68 Green Multifunctional Ingredient
According to the company, its R&D team remains focused on the development of fatty acid esters with non-toxic and non-irritating characteristics. All raw ingredients are sourced from renewable materials such as rapeseed, palm, coconut and sunflower oil.
The range of products falls under two product names, Radia and Jolee.
Examples of Radia products include:
Radia 7104 (INCI: 

Caprylic/Capric Triglyceride), an odorless and colorless ingredient that moisturizes and leaves skin with a soft feel.

Radia 7102K

(INCI: 

Caprylic/Capric Triglycerides (70/30)), a medium chain triglyceride that is palm-based and suitable for all skin types. It is used in skin care, sun protection, color and hair care.
Radia 7500

(INCI: 

Cetyl Palmitate) is used as an adjusting agent for the consistency of creams and hair treatments.
Select Jolee products include:
Jolee 7750 (INCI: Isoamyl Laurate), a natural emollient designed to act as a silicone alternative. It is a light ester that is easily absorbed and does not leave any shine or greasiness on the skin, the company reports.
Jolee 7181 (INCI: Pentaerythrityl Tetraisostearate) is a biodegradeable isostearic acid ester that offers a soft skin feel with a glossy appearance. It is recommended for sun care formulations due to its water resistance. 
Jolee 7244 (INCI: Polyglyceryl-4 Caprate (and) Glyceryl Caprylate) is a water dispersible emollient used to create mild formulations as it has effective cleansing properties said to decrease the concentration of additional surfactants needed.
Sébastien Busschaert, business manager life sciences at Oleon, said: "Now is the time to champion simple, dependable and effective product development in line with restricted consumer spending. As an industry, we need to focus on inexpensive care regimes and fuss-free solutions that enhance the skin." 
Busschaert continues: "Innovation is the lifeblood of the personal care industry and fundamental to the development and improvement of the goods and services it provides consumers. Now is the time to look beyond short-term profit towards (sic) long-term solutions that will benefit consumers – from all parts of society."