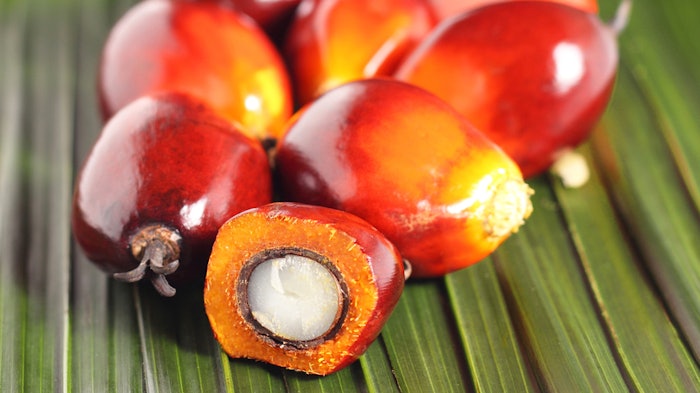 BASF again reached its goal of sourcing all palm kernel oils from sustainable sources according to the Roundtable on Sustainable Palm Oil (RSPO) in 2021. The company purchased 242,946 metric tons of certified palm kernel oil, representing 100% of the total procurement volume.
BASF also further developed transparent supply chains: almost 96% of the company's global oil palm footprint–a total of 441,107 metric tons–can be traced back to the oil mill where it was produced. Compared with conventional sourcing, BASF avoided more than 330,000 metric tons of CO2 emissions.
Related: BASF Sources Non-GMO Rice for Sensorial Verdessence RiceTouch
Palm kernel oil and its primary derivatives are among BASF's key renewable raw materials. They are mainly used to produce ingredients for the cosmetics, detergent and cleaner industries, as well as in human nutrition. 
BASF is now fully focused on the next part of its voluntary commitment made in 2015: to expand it to those significant intermediates which are based on palm oil and palm kernel oil by 2025. These include fractions, primary oleochemical derivatives and vegetable oil esters.