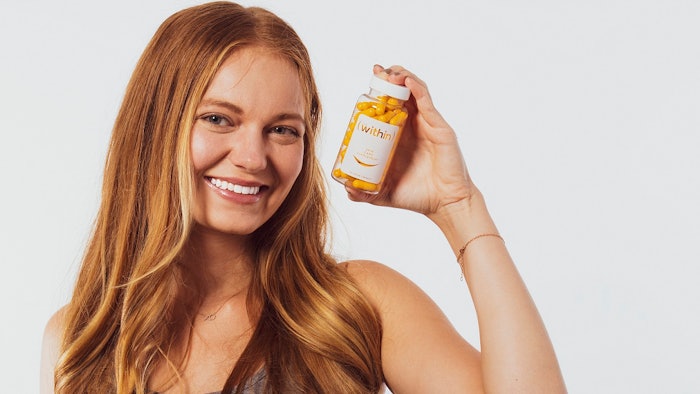 DolCas Biotech, LLC has teamed up with Clear Within to reformulate its Clear Within skin care product with DolCas Biotech's concentrated turmeric extract, Curcugen (INCI: Not Provided).
Curcugen has been designed for traditional applications as well as novel foods and beverages. The ingredient has been safety-vetted, evaluated in scientific study, peer reviewed and published, according to Clear Within.
Related: Curcuma Longa: An All-purpose, Age-old Skin Renewal Ingredient
The main bioactive in turmeric is curcumin, known for its antibacterial and antiseptic properties and its ability to address microbial imbalances and oxidative stress.
The Clear Within product is an ingestible nutricosmetic which contains vitamins and nutrients that have been tested to help improve skin quality, per the company.
Arrad Rahgoshay, founder and CEO of Clear Within, commented: "Curcugen eliminated our need to include other non-active ingredients in our formulation and freed up space in our capsules. We seized this opportunity to pack in more actives, such as detox botanical, milk thistle, and the mineral integral to skin and hormone support, zinc."
Curcugen contains many essential oils, including antimicrobial oils. Shavon Jackson-Michel, Ph.D., director of medical and scientific affairs for DolCas Biotech, adds: "Its naturally occurring polar-type resins and polysaccharides boost curcumin bioavailability."