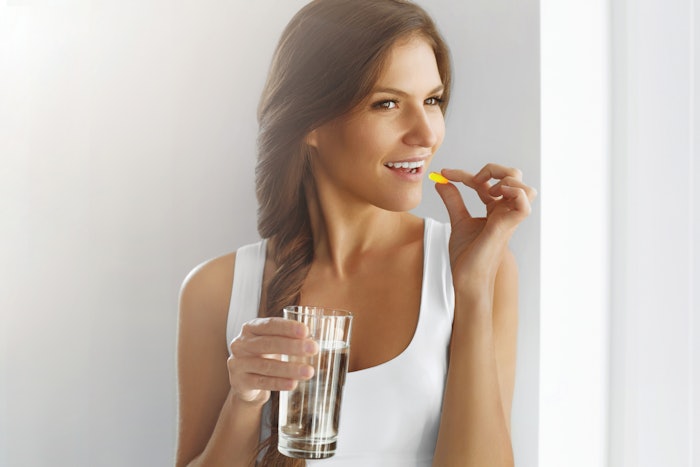 Ingestibles are quickly becoming the norm rather than the exception. To understand the mindset of beauty buyers who are exploring supplement use, The Benchmarking Company conducted a primarily online research study in September 2022 asking more than 2,000 U.S. females ages 18-plus to share information about their supplement purchase patterns, brands they trust and their ingestible wish lists for the coming year.
The Benchmarking Company's research found that a growing number of beauty consumers use supplements to complement their daily health and wellness regimens and beauty routines. About 87% of surveyed U.S. women who buy beauty products say they take supplements as a part of their regular daily skin and body care routines, and 84% take them daily.
In fact, 92% believe the best way to obtain their beauty objectives is with an inside-out approach, which includes supplements.
In addition to using supplements to support overall health, beauty consumers increasingly expect beauty brands to deliver innovative solutions in the supplement category. Three out of four consumers expect beauty brands to offer supplements that complement their traditional topical product offerings, such as skin care, hair care and body care. Even more compelling, three out of four trust their favorite beauty brands to create high-quality supplements and agree they would buy beauty supplements from them.
For the full article, check out Global Cosmetic Industry's January 2023 digital magazine