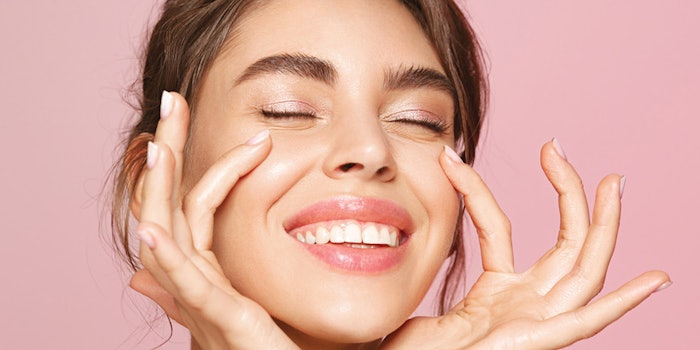 Beauty suppliers continue to make innovative ingredients that provide an array of benefits, including skin barrier protection, hydration and anti-redness and more. Global Cosmetic Industry reached out to industry insiders to learn about recent beauty ingredient launches within the last two to three months.
SPF Protection Ingredients
John Toner, director, marketing and innovation, Aprinnova, says, "CleanScreen Z60SF is a powerful non-nano, zinc oxide UV dispersion featuring Neossance squalane that provides silky smooth SPF protection in skin care and color cosmetics without petrochemical derived ingredients or silicones. Product developers can easily launch anti-aging, non-whitening applications that provide complete coverage and align with consumers' desire for clean beauty. In a world in which consumers want sun protection, safety, and sustainability, formulators finally have the potential to lead a future wherein cosmetics protect and delight consumers in every skin care or color cosmetics application. CleanScreen offers these features and benefits: Anti-aging benefits, UVB and UVA protection, non-whitening, non-nano, petrochemical-free, silicone-free, reef-safe, easy to pour."
Hydration Ingredients
David C. Fondots, Extracts-Unlimited LLC, says, "Our personal care and cosmetic industry has had a successful history of acquiring and gaining from many natural and plant-based materials that were first utilized in the nutraceutical area. A few examples that immediately stand out are the group of vitamins: C, D, E, etc., as well as many botanical extracts and oils such as aloe vera, green tea, chamomile and many others. These can be termed 'crossover' ingredients; that is, crossing over from ingestible to topical usage. Now, an ancient product used extensively in Middle Eastern and Ayurvedic traditions is currently available to formulation chemists in organic and conventional versions, black cumin seed oil (Nigella sativa seed oil)."
For the full article, check out Global Cosmetic Industry's October 2021 digital magazine.