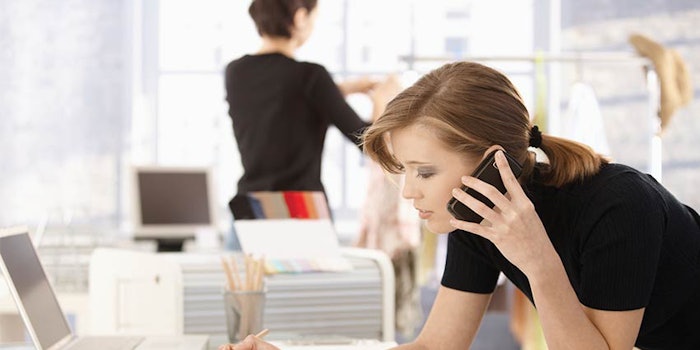 Consumers feel more time-strapped than ever, and they continue to put a premium on getting the best value for their money. So it's no surprise that they seek products that multitask as well as they do. Here's how ingredient suppliers and brands are reacting to capture their share of consumer spend.
Further reading: White Space Alert: Multifunctional Fragrances
Fewer Products, Same Benefits
As the beauty market becomes increasingly saturated with products with various functionalities, consumers are beginning to reach for products that provide multiple benefits in one package.
From BB and CC creams and beyond, these shoppers are looking to purchase and apply fewer products, yet get the same, if not better, results. SkinMedica's GlyPro Antioxidant Serum, for example, includes antioxidants to help reduce potential irritation from the glycolic treatment product.
Previously: Multifunctional Beauty Product Effectiveness
Category Blurring That Works
Cross-category innovation is blurring across all segments, but especially skin care and makeup. For example, multifunctional makeup products can provide coverage while increasing the natural radiance of the skin, long- and short-term, as with MAC's Lightful C Tinted Cream with Radiance Booster Broad Spectrum SPF 30.
The lightweight tinted moisturizer is infused with reparatives, including sodium hyaluronate and squalene, along with multiple anti-irritants and antioxidants, such as caffeine, lecithin, licorice root extract and vitamin C, to correct overall complexion by diminishing dark spots and hyperpigmentation while providing an immediate healthy glow.
On the Move, Under the Sun
For consumers who don't want to sacrifice care and protection for their skin, cross-category influence is boosting SPF's importance in a range of products, while also delivering skin care properties to sunscreens.
For example, MDSolarSciences' Mineral Beauty Balm Broad Spectrum SPF 50, a sheer-tint sunscreen, is marketed as a BB cream skin perfector that helps even skin tone and reduce discolorations while providing broad spectrum protection and priming skin for makeup. It features an array of antioxidants and cell-communicating agents, including caffeine, niacinamide, coenzyme Q10, green tea and more, providing additional free-radical and anti-aging benefits to the sunscreen.
The Clock is Ticking on Routines
In addition to simplicity and portability, multifunctional beauty and personal care is streamlining consumers' routines and budgets. With so many skin issues to prevent or correct and the overwhelming variety of solutions on the market, women appreciate being able to simplify their routines with all-in-one treatments and products.
Recent multifunctional skin care launches include Murad's Age Reform Beautiful Youthful Skin Set, which comprises an anti-aging treatment, primer and SPF 30 sun protection, Shiseido's Future Solution LX Replenishing Treatment Oil, which can be used on the face, body, hair and nails, and Keranique's Micro-Exfoliating Follicle Revitalizing Mask, which removes dead skin from the scalp and thickens/volumizes the hair.
"If buyers can use one product instead of three products, or a product that can work in half the time that it typically takes, this will help save time and money for today's busy consumers," says Melissa Vitale, global marketing manager, AkzoNobel.
For time-consuming makeup routines, products that come with everything you need in an on-the-go format are ideal. For example, Maybelline's Brow Drama Pro includes a tinted sculpting wax, brow powder and highlighting powder in one palette.
Similarly, Charlotte Tilbury's 3-in-1 eyebrow pencil enable users to shape, lift and add definition with one easy-to-use product. The Brow Lift's multitasking design features brow pencil, spoolie brush and highlighter all in one tool.
The brand's Matte Revolution lipsticks also enable consumers to re-create makeup artists' tricks of lighting, pigments and powders with the application of one lipstick. Designed to create the illusion of fuller, wider lips, the formulation features extracts to soften and hydrate, and 3-D pigments and triglycerides mixed with a blend of oils and waxes.
Boosting Cost Performance
Manufacturers realize time and cost savings for consumers by utilizing multifunctional ingredients that can deliver several benefits to formulations. Gransil EP-9 from Grant Industries, for example, is a multifunctional technology that offers enhanced aesthetics and improved formula dispersibility.
"It offers a number of advantages over other materials, including cost performance and ease of use," says Grant Industries' Charlie Granatell.
Ideally suited for soft-focus effect formulations, Gransil EP-9 is a 60% emulsion of spherical elastomer powder. The increased elastomer concentration enhances the property's performance, providing an intensified line blurring function to visibly diminish wrinkles—in addition to a silky sensory feel experienced on application.
The elastomer network also offers sebum absorption and control to soak up excess oils on the skin and T-zone areas. Gransil EP-9 can be combined with active ingredients to offer both immediate and long-term benefits.
Further flexibility is found in its ease of formulating options. The ingredient can be worked into oil-in-water emulsions, water-in-oil emulsions, dispersions and other systems. The emulsion is effective at low levels (5-10%) in cost-conscious formulas.
No Sacrifice of Efficacy
Multifunctional active materials serve to provide more than one role in a formulation as well.
"New products are aligned with the expectations of consumers who know that the time-saving formulations are not at odds with the level of efficacy," says Dorota Niemczycka, marketing communications manager of Lipotec LLC. "Active ingredients with multiple benefits that currently are already extended to all skin care categories."
Formulations claiming a complete care of eye contour, for example, can tackle the three main problems with one ingredient, such as Lipotec's Eyedeline. The biotechnological active combats dark circles, eye bags and wrinkles by reducing fluid extravasation, increasing the degradation of bilirubin, promoting collagen and elastin production, and inhibiting the formation of advanced glycation end products.
Total Skin Defense
Lipotec also recently launched the antipollution solution Pollushield, a functional skin care ingredient featuring metal chelating properties with potent free-radical scavengers to provide a double-barrier against pollutants.
Comprehensive skin protection includes both physical and antioxidant protection. Corum's Et-VC is a new generation of stable multifunctional vitamin C derivative that not only provides skin-lightening effects to even-out skin tone and reduce dark spots, but also serves to promote collagen synthesis and prevent DNA damage while scavenging free radicals.
"The latest study by AMA Laboratories also demonstrates its synergistic effect in sun protection and full UV spectrum coverage against photo-aging," says Ginny Chang, Corum's marketing executive. "This derivative helps reduce redness after exposure is able to effectively target the interleukin family and several other inflammatory factors to help alleviate inflammation in the skin."
Multiple Effects
BASF offers Emulgade Sucro Plus, a natural-based emulsifier that has been approved by COSMOS, ECOCERT and Natrue. In addition to emulsifying properties and a high electrolyte tolerance, the product demonstrates a distinct sensory performance. 
Emulsions with Emulgade Sucro Plus form a sliding film on the skin with a silky and dry skin sensation that improves application and absorption. The emulsifier provides a good skin compatibility and is able to support the creation of lamellar structures. The product is supplied as pellets and can be used in all skin care applications.
"We only have to look to the several benefits offered by well-known ingredients to see why products with multiple effects are among the priorities of advanced formulations," says Niemczycka.
According Lipotec, its Antarcticine marine ingredient has the capacity to reduce wrinkles, while a recent in vivo test demonstrated its cryoprotective properties in preventing cold-induced skin dryness and improving several parameters, such as moisturization, transepidermal water loss, redness and lines.
Niemczycka explains, "All this places this biotechnological solution on the top of examples of multifunctionals offering several benefits to consumers who cope with the lack of time and formulators dealing with cost-savings issues, but without going to the detriment of performance to achieve the most common skin care standards."
Transforming Categories
Drunk Elephant has addressed the traditional reputation of bar soap by changing the formulation altogether. The brand's PeeKee and JuJu bars are soap-free, multi-tasking cleansing and exfoliating bars, respectively, that behave like liquid on the skin.
With a pH level of 6.51, the bars ensure sufficient cleansing without drying or stripping the skin of its protective barrier or leaving behind a residue. The bars feature a combination of surfactants with a natural binder, while wheat germ starch binds the bar's ingredients together.
In the cosmetics category, sensory continues to have an increasing role as well. From niche to well-known retail brands, eye shadow is available in an array of textures, allowing consumers to choose the feel they want.
Colourpop's Super Shock Shadows have a texture that looks like a powder but is creamy to the touch and sets to a powdery feel, with a finish that varies between matte and satin-matte, depending on the shade.
L'Oreal's Color Riche L'Ombre Pure eye shadow offers a rich choice of colors, with pigments and mixed pearlescents, in 24 shades and several finishes to customize a perfect eye look. The creamy and smooth texture transforms the makeup into a "precise and comfortable sensory application."
Customization is an alternative means of providing consumers with what they want. Cover FX Custom Cover Drops enables consumers to tailor the coverage and tint of a skin care or makeup product. It can be mixed with anything liquid—whether water-, oil- or silicone-based, to add coverage.
These innovative drops feature pigments coated with lecithin, which is biochemically similar to the skin, to ensure ease of blending and smooth application.
Sensory Benefits for Hair Are Everything
Multifunctional and sensory demands are not limited to skin care and makeup. Shampoos custom blended to meet individual needs and new product launches offering consumers more control over the types of products they use as part of their routines is the future across categories. Formulators and consumers continue to look for convenient products that can save time and money.
BASF's Luviset One is a multifunctional hair styling polymer that emulsifies oil and wax components for different textures and effectively suspends care additives and effect materials. Ideal for gels, creams and waxes, it is self-thickening to give crystal clear smooth gels. Luviset One requires a simple cold process, no wetting or dispersion steps and only neutralization.
Sensorial benefits are a key theme in multifunctional product benefits. Consumers are becoming more particular about the way products feel and seek out premium sensory experiences from their products from the first application.
New sensorial experiences provide an escape for busy consumers through the ease of use and enjoyment of products in their daily routine. While color, scent, texture and skin sensation all play a role, texture during use of a product and the after-feel is critical to consumer preference and repurchase.
AkzoNobel's Balance RCFg polymer provides both rheology modification and film-forming properties.
"This makes it a great choice for products, such as styling gels and styling creams, where the formulator wants to achieve strong, long-lasting hold combined with the thickening and texture benefits in one ingredient," explains Vitale.
Depending on the use level of the polymer in the formula, consumers can experience long-lasting hold with different texture experiences.
Smarter Processes
Price pressures on manufacturers have forced them to incorporate cost-saving measures—without compromising products' skin feel or performance. Formulating with ingredients that can serve multiple purposes reduces the need for additional materials, enabling cost savings on a number of raw materials, as well as storage space and processing time. Formulating is therefore more efficient.
If a material also enables for cold processing, the savings in terms of energy and manufacturing process time can be realized to an even greater degree.
For example, BASF's Cosmedia Ace is a versatile and cost-effective liquid dispersion polymer that is cold-processable. It can be added easily to any stage of formulations, hot or cold, and is efficient over a broad pH range.
This polymer offers strong emulsifying, thickening and stabilizing properties with elegant textures and velvety skin after-feel. It is touted as the "one" solution for emulsions with enhanced viscosity response in comparison to other liquid dispersion polymers.
The material demonstrates a strong thickening ability over a broad pH range and is suitable for a variety of applications.
"Polymers are widely used because they deliver stable and predictable viscosity, stability to emulsion, as well as sensory and texturizing effects," explains Andrew Miller, BASF marketing manager.
In the hair category, styling formulations often require a separate film-former ingredient and thickener ingredient to produce the formula.
According to Vitale, most styling gels use a two-pot process, where the thickener phase is formulated and a separate fixative phase is formulated, and then they are combined to produce the final gel product. Supplied as an easy-to-use liquid emulsion, AkzoNobel's Balance RCFg polymer allows for one-pot processing and can reduce formula production times by as much as 50%.
Delight the Consumer
"Multifunctional ingredients for formulations, as well as finished consumer products that are multifunctional, will continue to stay," says Vitale.
As lines blur between categories and the desire to be more efficient rules, multifunctional care will expand to include more products that offer various functions, with new and existing actives being used in products in novel ways.
Vitale adds, "If there are ways to consolidate products that can save time and still offer a similar or improved end result, then this would delight the consumer."
Manufacturers that offer more options and added value with multifunctional features and sensorial benefits will be able to keep pace with the rapid evolution of today's personal care.
Sara Mason is a freelance writer based in the Chicagoland area. She was previously managing editor of GCI magazine.