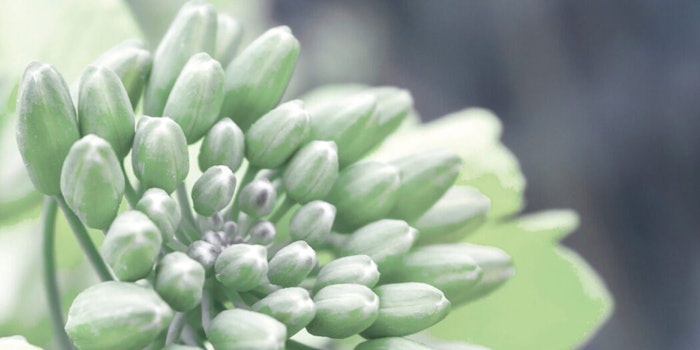 iStock-488000657
Cosphatec GmbH has debuted two natural actives, Cosphaderm Tapmix (INCI: Lecithin (and) Helianthus Annuus Seed Oil (and) Tocopherol (and) Ascorbyl Palmitate) and Cosphaderm Zinc Lactate natural (INCI: Zinc Lactate).
Related: Cosphatec Creates Cosphaderm Dicapo Natural Preservative Alternative
Cosphaderm Zinc Lactate natural
Cosphaderm Zinc Lactate natural is a zinc salt derived from lactic acid that can be used in different ways. It exhibits antimicrobial properties against bacteria and yeasts, and as a zinc salt, it is said to provide the anti-inflammatory properties for which zinc is known. It also offers deodorizing effects. 
According to the company, these properties make it an ideal component for deodorants, skin care and intimate care products. Additionally, it offers potential for oral care due to its good water solubility, which is important for processing. The ingredient's antioxidative properties also support developers in using fewer ingredients overall for cosmetic products, lowering input concentrations.
Cosphaderm Tapmix
Cosphaderm Tapmix is a natural antioxidant blend designed to optimize product protection and ease of application. According to the company, its smart composition not only provides protection against oxidation of the fatty phase, but also acts as an active to protect the membrane lipids of the skin. This is possible thanks to the ratio of alpha, beta-gamma and delta tocopherols, which is reportedly more evenly balanced than that of soybean or sunflower tocopherols.
Furthermore, since the blend comprises natural tocopherols, its bioavailability is higher than synthetic variants. Moreover, the company reports the rapeseed tocopherol only contains RRR tocopherol and no stereoisomers. And, unlike ascorbyl palmitate, tocopherols exhibit good solubility in fats although the company notes ascorbyl palmitate is a booster for antioxidant efficiency since it can regenerate tocopherols and therefore increase their availability as free radical scavengers.
In order to fully exploit the benefits of these ingredients while offering a user-friendly product, the active also contains organically produced sunflower lecithin. This acts as an emulsifier of the ascorbyl palmitate, facilitating its incorporation into the oil phase without the need for intense heat. The membrane-like phospholipids of lecithin also care for the skin and hair, increase emulsion stability and boost the antioxidant effect, as previously stated. 
Cosphaderm Tapmix is a liquid, cloudy solution that complies with natural cosmetics standards. The recommended concentration for use is 0.5-1.0%.
Previously: Cosphatec's Raw Materials Meet NATRUE Standards