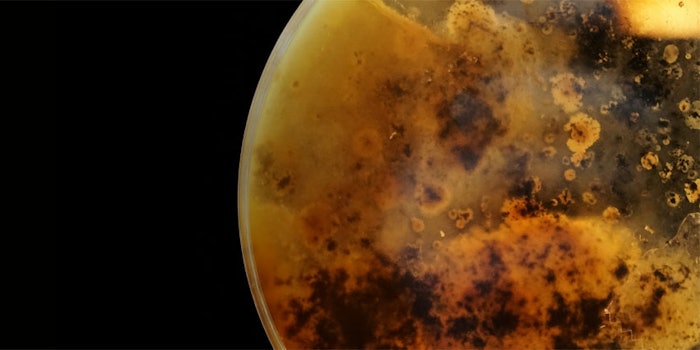 Synergio
Synergio has launched BiomEco (INCI: Not Provided), a range of broad-spectrum antimicrobial components that can reportedly target specified microorganisms at low concentrations.
Related: Shielded Beauty Launches Microbiome-focused Skin Care
This multifunctional technology, made of botanicals in a proprietary process, is a microbiome-friendly preservation system that fights microbial resistance. Not only can it function for antimicrobial properties but it can also be formulated as an antioxidant, chelating agent and surfactant. 
Synergio's components are a synergistic combination of various protection mechanisms found in nature, designed to overcome health challenges in personal care, food and beverage, and home care consumer products.
BiomEco is high in antioxidants, hypoallergenic, skin-sensitive, eco-friendly, natural per ISO and COSMOS-certified.
The company's innovations are based on its computational platform called EcoDato, a data-driven, chemistry-based engine that resulted from a decade worth of biochemical research.
Based on the company's understanding of plants, synergies and predictive modeling, the EcoDato illuminates the synergistic combination of plant bioactive compounds that can overcome CPG industry challenges.
BiomEco is available to all formulators, brand owners and CPG manufacturers that are seeking to offer clean, sustainable and healthy products that have a long shelf-life.
"As more and more chemical ingredients are being regulated in CPG products as a result of health and environmental side effects, the demand for natural, sustainable products that also deliver on performance are growing with it," said Itamar Levy, CEO of Synergio. "BiomEco is the first realization of our goal to develop these kinds of components that ultimately reach consumers via forward-thinking manufacturers and consumer brands in the personal care space."
Levy continued, "Inspired by nature's own microbial protection methods, we made it our goal to develop a long-lasting natural shelf-life system designed to target and destroy harmful bacteria that affect product longevity, while protecting the healthy bacteria that initiate the skin immune functions. By utilizing nature's micro-targeting techniques, BiomEco is delivering formulators the desired positive end results of a long-lasting product shelf life without the negative side effects on the skin microbiome."
Previously: How COVID-19 is Changing Antimicrobials