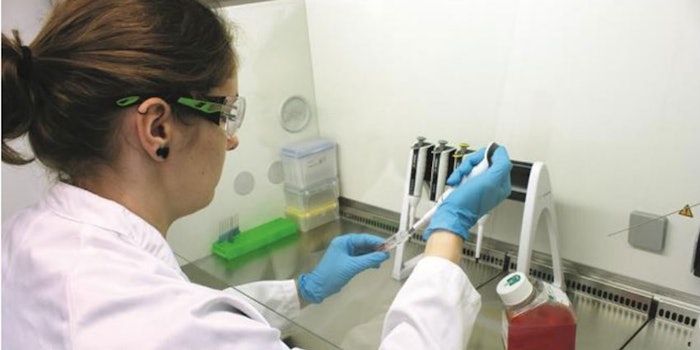 Givaudan Active Beauty has opened its new skin expertise technical center in order to expand evaluation capabilities of active ingredients. The center is located in Pomacle, France. 
According to the company, the center will speed up the evaluation of ingredients from the four technology pillars of the company: blue and white biotechnologies, green technology and microbiome research. 
The Details
The center offers high throughput screening (HTS) capabilities to identify and select more rapidly lead compounds with new biological activities
The center will allow for test and screening methods for biological functions such as melanin synthesis, extracellular matrix components production, inflammatory cascades or detox pathways
It will also support strategic R&D activity on the human skin microbiome in coordination with the expertise center in Toulouse
Laurent Bourdeau, head of Active Beauty, said, "We are extremely proud to inaugurate this new skin expertise technical center in Pomacle. It reveals our strong willingness to constantly extend and enhance our skills and experience in skin science to further bring added value to our customers. Our skin experts now get a new opportunity to increase the extent of their studies, for the crafting of tomorrow's active ingredients."
Romain Reynaud, R&D director, said, "Our team of scientists master a unique integrated process to discover and develop performant active ingredients. They are managing all the steps from high throughput in vitro screening up to the clinical trials by using the most advanced technologies. Thanks to this new technical center we will go further in our researches while being more reactive to answer our customers' expectations."