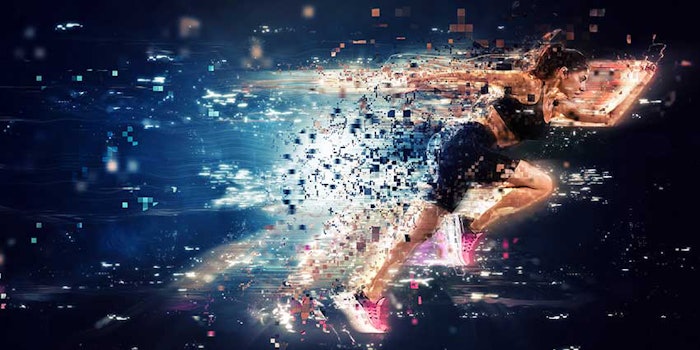 Gelita will return to Natural Products Expo West, to be held March 4-6, 2020, to exhibit collagen innovations and scientific findings for the nutritional supplement industry to help peak athletic performance and abilities.
Beauty, health and fitness are intersecting more closely than ever before, and it's not just health-conscious consumers driving this. Research continues to uncover connections between biology, health and beauty. Take a recent study on connections between higher muscle mass and reduced skin hyperpigmentation, for example.
As these areas continue to converge, it becomes more important than ever to look for supplements that cross categories. Take collagen, for one. Besides its positive benefits for skin, collagen peptide supplementation is claimed to be key for hitting peak athletic performance capabilities. Collagen peptides help build stamina, strength and muscle mass while supporting the body's tendons and ligaments.
As such, Gelita's "team" of gelatines will be presented for soft capsules, hard capsules or gummies and are expected to score big at the exhibition. These deliver the company's bioactive collagen peptides (BCP) in nutritional supplements and functional food products. The BCPs comprise select peptides derived from a highly controlled collagen production process, as determined by hydrolyzation conditions, and optimized for specific physiological benefits.
Fortibone, for example, stimulates bone cells to increase the synthesis of bone components. The cells have a kind of signaling effect on osteoblasts to counterbalance collagen degradation in the extracellular bone matrix, which is the essential framework for bone mineralization. The ingredient influences degenerative processes in bones by reducing osteoclast activity. The result is a higher synthesis of collagenous bone matrix.
Bodybalance promotes body composition and an active lifestyle by affecting two main components of the human body: lean body mass and fat mass. The ingredients stimulate the mTOR pathway, whose availability and activity are essential for protein metabolism. While the active stimulates protein metabolism, it also influences fat metabolism. A sufficient energy supply is mandatory for the proliferation of muscle cells and the synthesis of new muscle tissue.
See related: Facial Fat as a Key Anti-aging Target.
Fortigel is another offering, which is absorbed intestinally and accumulates in cartilage. The ingestion of this ingredient is said to stimulate a statistically significant increase in cartilage tissue metabolism.
Finally, Tendoforte is designed to increase the health and quality of ligaments and tendons. Pre-clinical and clinical trials show the positive effects of the ingredient, especially when combined with physical activity; reportedly, the risk of injury decreases considerably, whilst flexibility improves. The ingredient significantly strengthens tendons and ligaments; more studies are underway for this active.
While the specified effects of these supplements are athletics and health-focused, reinforcing the underlying structures of skin can prevent sagging and ensure a more youthful appearance. After all, it's these underlying structures that consumers are spending billions on to "fix," as demonstrated by the growing market for cosmetic surgery—anticipated to reach US $21.97 billion by 2023.
For more information, visit the Gelita website or booth 3973 at the Natural Products Expo West.