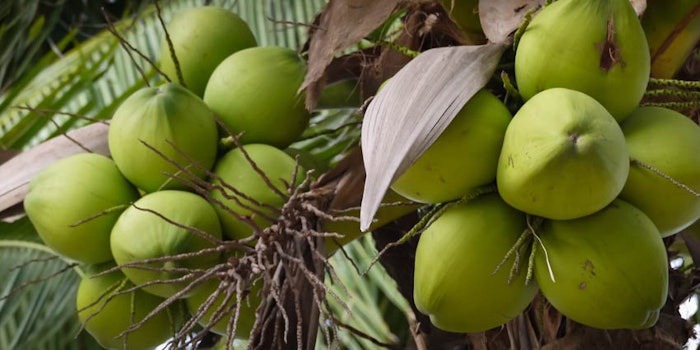 Sabinsa is showcasing its cosmeceutical range at the 2021 NYSCC Suppliers' Day event, running November 10 -11, 2021 at the Javits Convention Center, in New York. Among the assortment are three ingredients that have been verified by Ecocert GreenLife as conforming to COSMOS standards:
Cococin (Cocos nucifera liquid endosperm), which has achieved GRAS status, is anti-aging ingredient that promotes healthy cell growth and supports blood circulation.
Saberry (Emblica officinalis fruit extract) is anti-aging antioxidant appropriate for skin and hair care applications.
Nigellin Amber (black cumin seed extract) calms skin inflammation and can also be applied in hair care.
Sabinsa will also showcase Olepent, a pentapeptide complexed with oleanolic acid; Lactosporin, a cosmeceutical postbiotic obtained from Bacillus coagulans MTCC 5856; PteroWhite, a standardized natural extract from the heartwood of Pterocarpus marsupiam containing 90% pterostilbene; and SabiWhite, a single entity, color-free compound derived from the yellow curcuminoids (Curcuma longa) containing 96% tetrahydrocurcumin. 
"Having COSMOS verification means that we comply with criteria that companies must meet to assure consumers that their products are genuine natural ingredients produced to the highest feasible sustainability practices," said Muhammed Majeed, Ph.D., founder and chairman, Sabinsa.