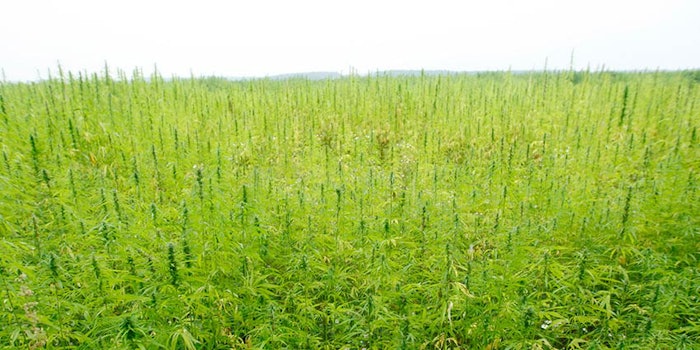 CBD is perhaps the biggest ingredient mega-trend of 2019. Now, International Flavors & Fragrances Inc. (IFF) is partnering with Neptune Wellness Solutions to co-develop hemp-derived CBD products. Under the partnership, Neptune will apply its cold ethanol extraction processes to produce full and broad-spectrum hemp extracts infused with essential oils for the cosmetics, personal care and home cleaning markets. IFF's role, meanwhile, is to apply its taste, scent, nutrition and essential oil expertise to product development. 
The deal signals a rising wave of unique supplier-brand partnerships that brings the supply chain closer to the consumer.
The first products are expected to launch under Neptune's Forest Remedies brand at U.S. retailers in the first half of 2020, including topical aromatherapy products. The agreement could ultimately generate more than 50 SKUs, according to the firms.
Neptune's core business lies in the extraction, purification and formulation of cannabinoids for the mass retail and health and wellness markets. Neptune will issue to warrants to IFF under the agreement.
"The agreement represents a significant event in the development of our global cannabis business, expanding our business model from primarily B2B to include a robust B2C business platform," said Michael Cammarata, CEO of Neptune. "IFF has an impressive track record, remarkable capabilities and global reach. This partnership will accelerate Neptune's vision and growth strategy to be the leading producer of hemp extracts ingredients and finished products for the global health and wellness and consumer packaged goods industries. We are also now better positioned to leverage our management's experience building brands and relationships with key North American retailers."
"We are pleased to enter this strategic partnership and drive innovation that satisfies customers' demands for quality, sustainability and traceability," said Nicolas Mirzayantz, Divisional CEO, Scent at IFF. "The hemp-derived CBD products we are developing will target consumer preference towards natural health & wellness products."
"With health & wellness a key pillar of IFF's strategy, we believe this new partnership will greatly benefit from IFF-LMR's global expertise and leadership in naturals," said Christophe de Villeplee, IFF's SVP global consumer fragrance.
"IFF is a well-recognized leader and innovator in taste, scent, nutrition and ingredients and we could not be more excited at the potential of combining the resources of our two organizations to develop plant-based consumer products, including hemp-derived CBD products," said Michael Cammarata, CEO of Neptune. "The formulation and technological expertise that IFF cumulates will greatly benefit Neptune in accelerating its market penetration in the U.S. CBD market. This partnership aligns well with our growth strategy of expanding core customers and of supporting consumer packaged goods companies and fragrance houses' expansion into the CBD market."