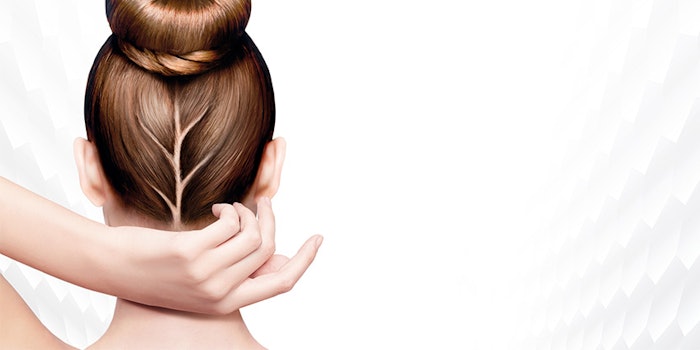 Lubrizol Life Science Beauty (LLS Beauty) launches its first active ingredient for hair to deliver a consumer solution for scalp care.
Hair health begins at the scalp, and when scalp skin is out of balance, consumers are more prone to experience discomfort. For example, if the scalp produces high levels of sebum, it can trigger skin inflammation and barrier dysfunction.
In response, Seascalp (INCI: Water (aqua) (and) Pseudoalteromonas Ferment Extract (and) Sodium Salicylate) was developed to minimize the accumulation of sebaceous lipids and strengthen the skin barrier function for a healthy scalp with less itchiness, greasiness and inflammation. According to LLS Beauty, this biomarine-derived ingredient also offers a biotechnological solution for a daily hair care routine to soothe the scalp and minimize the presence of flakes while preventing its reappearance.
Research has shown the efficacy of the leave-on formulation. In vivo, a group of men and women with dandruff applied either a serum with 3% of the biomarine ingredient or a placebo serum, once every two days for 28 days. At the end of the study, with the biomarine ingredient, the visible presence of flakes was reduced by 40.5%, greasiness was minimized by 26.7% and participants reported enhanced scalp comfort.
In another study, men and women with dandruff applied a serum with 3% of the biomarine ingredient to their scalps once daily for 28 days. After the application ended, benefits in helping to manage inflammation-prone scalps were observed for two additional weeks, reducing inflammation reoccurrence and providing extended scalp protection and comfort.
For more information, see the LLS website.