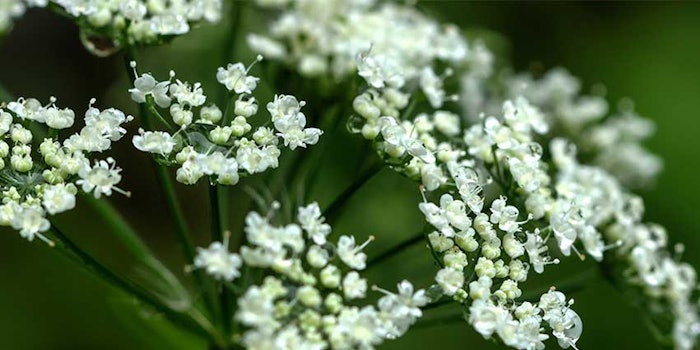 Optimum Life Angelica (INCI: Angelica Archangelica Callus Extract) reduces skin aging by optimizing vital cell functions.
The ingredient helps to maintain balanced respiration in cells by reducing oxidative stress of both physiological and environmental origin. It also optimizes cellular functions, thereby strengthening overall cellular activity so that skin becomes firmer and supple, and wrinkles are less noticeable.
In vitro test results showed multiple strengthening benefits including a balancing, stimulating effect with the increased speed of transport of lipids, proteins and carbohydrates. In addition, a ~16.7% increase in the level of connexin 43 was observed.
The ingredient also imparts an energizing effect due to a ~22.6% increase in oxygen consumption and decrease in hypoxia, as reflected by a ~20% decrease in HIF-1 alpha. Further, it demonstrates antioxidant effects, as shown by a ~27% decrease in oxidized proteins in physiological conditions, a ~21% decrease after UVB exposure, and a ~22.5% decrease after exposure to pollutant residues. Finally, it provides a firming, toning effect thanks to an increase in total collagen levels of 20% and elastin levels of 18%.
For more information on this ingredient, contact Naolys.