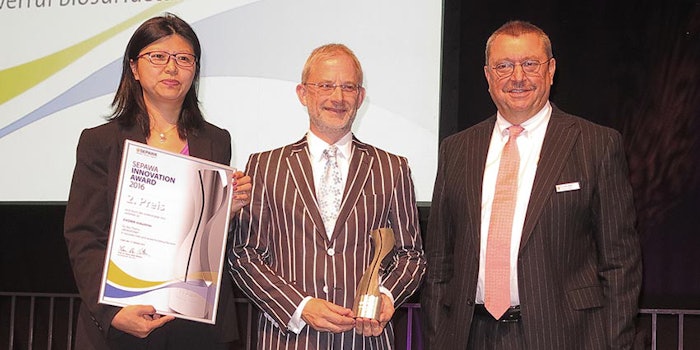 Evonik had its eyes, and its surfactants, on the prize at the 2016 SEPAWA Congress. The company's REWOFERM biosurfactant earned the SEPAWA Innovation Award for its cleaning properties and ecological profile.
The sophorolipid offers cleaning power with the muscle to remove cosmetics stains and grease, along with helping to control foaming properties in cleaning products. REWOFERM is mild to the skin, biodegrades under aerobic and anaerobic conditions, and follows European Ecolabel requirements.
The sustainable secondary surfactant has also been named "Bio-Based Material of the Year."
"With this profile, the sophorolipid offers customers an opportunity to differentiate themselves in the promising bioproducts growth segment," said Dr. Xiaolan Wang, head of Evonik's Household Care Business Line.