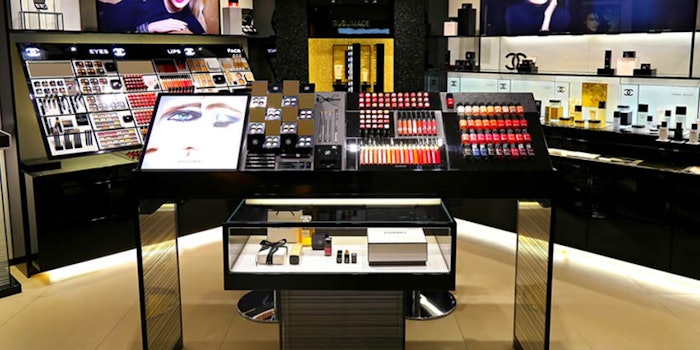 Customization and personalization, as well as new product introductions are driving strong growth in premium cosmetics, according to a new analysis from Technavio. The report notes that the premium cosmetics market will expand at a CAGR of 4%, totaling $126 billion by 2019.
Further reading: US Prestige Beauty Grows, Consumers Look for Experience
"Customization and personalization of fragrances and skin care products continue to play a dominant role in the growth of the market in the premium segment," said Technavio analyst Arushi Thakur. "In addition, social media and celebrity endorsements have also contributed to the growth of the market."
Previously: Why Prestige Will Lead Beauty Growth in the Next Few Years
The fastest-growing market, which is no surprise, is Asia-Pacific. The region's growth is being driven by skin care (anti-aging and facial moisturizers) and a growing middle class (especially in China and India).
The Middle East and Africa is also growing quickly, with the premium fragrance market valued at $2 billion in 2014. Expansion in the region is driven by rising urbanization and a growing middle class, as well as a strong youth culture willing to try new brands. In the Middle East, premium cosmetics accounted for 42% of the total market sales.
The Americas are the top premium cosmetics market for the forecast period, with Brazil accounting for 58% of the consumption of cosmetics in Latin America. U.S. growth is led by organic demands, while premium fragrance is enjoying expansion across the Americas in general.
Europe is the segment's second largest market.
"The evolving buying pattern of consumers is a major growth driver in this market with changing lifestyle motivating them to use more premium products," said Thakur.