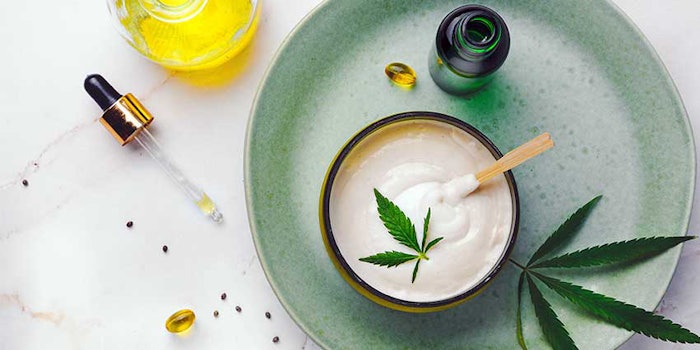 Dreamstime_157886280
Amyris, Inc. announced it has successfully scaled up the commercial production of Cannabigerol (CBG), leveraging its industrial fermentation process capability.
Related: Amyris' Baby Cream-to-Powder Offers Talc-free Alternative
According to the company, it expects to deliver about one ton of high purity CBG through fermentation as an alternative to that traditionally extracted from the Cannabis sativa L. plant. The first commercial revenue from the sale of this molecule in applications excluded from current collaboration agreements is anticipated later this year. Product margins are expected to operate above the current industry average realized by existing publicly traded CBD suppliers.
As the company explains, CBG is the precursor from which other cannabinoids are synthesized and is also referred to as the "stem cell" of cannabinoids. CBG is a non-psychoactive cannabinoid and presents therapeutic potential, making it an interesting ingredient for researchers and consumers. Amyris's fermentation process is designed to produce low-cost CBG with higher purity (no THC), which is expected to unlock CBG's adoption.
Early testing on skin models has demonstrated advantages of CBG over CBD for various topical indications, the company reports. For example, CBG has the potential to deliver better efficacy than CBD in about one-third of current CBD topical applications. According to the company, the combination of CBG with sugarcane-based squalene provides some of the highest efficacy results for topical applications.

"Amyris's biotechnology platform continues to demonstrate its capability to engineer yeast to create and produce differentiated high value products," said Eduardo Alvarez, chief operating officer of Amyris. "This molecule was developed from initial target to full scale production in less than nine months."
"We are excited about the disruptive nature of this molecule for potential skin care applications and through flavor and fragrance partnerships and our cosmetic distribution channels," added John Melo, president and chief executive officer of Amyris. "This is the tenth product we will deliver at scale through our fermentation platform, and reaffirms the continued expansion of our portfolio and our growth ambition to provide sustainably and economically produced natural ingredients."
For more information, contact Amyris, Inc.