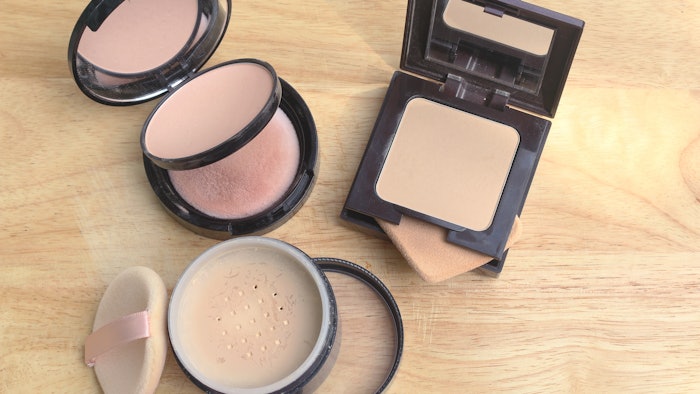 The U.S. Food and Drug Administration (FDA) has released a white paper outlining a consensus of scientific opinions on methods to test talc-containing cosmetic products to detect and identify asbestos particles, if present. The paper will next move on for an external peer review.
The paper, authored by the Interagency Working Group on Asbestos in Consumer Products (IWGACP), is titled, "IWGACP Scientific Opinions on Testing Methods for Asbestos in Cosmetic Products Containing Talc (including Talc Intended for Use in Cosmetics). The authoring group consists of subject matter experts from eight U.S. federal agencies, formed by the FDA.
See archived: Talc Results Are In; FDA Releases 6-part Report
Background
The IWGACP was tasked with creating this consensus document to support the development of standardized test methods. The goal was to improve the sensitivity and consistency of analyses and inter-laboratory concurrence relevant to reporting asbestos and similar particles in talc that could potentially affect cosmetic product safety.
The newly released paper responds to the February 2020 public meeting on asbestos testing and considers additional comments and information received at the meeting and in the docket.
5 Key Facets of Talc Testing
The IWGACP's scientific opinions for key facets of talc testing include:
Utilizing both Polarized Light Microscopy (PLM) and Transmission Electron Microscopy (TEM) methods to identify and report the presence of asbestos and other similar particles;
Reporting all asbestos and other similar particles greater than or equal to (≥) 0.5 µm in length with a length to width aspect ratio (AR) ≥ 3:1;
Providing analytical reports with adequate documentation of findings;
Establishing policies and procedures covering rigorous training, quality assurance and quality control to accompany testing methods, to ensure testing labs are qualified and their qualifications are reviewed on a regular basis; and
Encouraging future research on reference materials and sample preparation methods to support standardized test methods for the detection of asbestos in talc and talc-containing cosmetics.
The FDA will continue its testing of talc-containing cosmetic products, and any next steps in a regulatory process will go through a public process to permit interested parties to provide comments. The FDA adds it is worth noting its previous and current talc sampling assignments have used PLM and TEM to detect asbestos.
"We will continue to prioritize our work in this area and update the public with any new developments," the agency adds.
See Archived: Talcum and Toxins Lawsuit Escalates, FDA Calls Meeting on Talc Testing