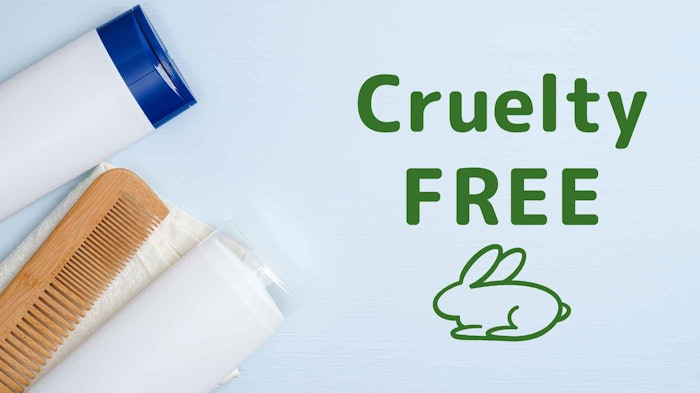 According to ClassAction.org, John Paul Mitchell Systems is facing a proposed class action suit alleging its "cruelty-free" product claims mislead consumers. This is because the company reportedly agreed to conduct animal testing on some products to reach the Chinese market at a time when testing was mandatory. The source cites 63 products for sale in China between May 2015 and 2021 that were subjected to animal testing.
See related: After 8+ Years, is Canada Ready to Ban Animal Testing for Cosmetics?
Bloomberg Law adds that the company's product labels have promised in various ways that its products are 100% cruelty free. These include: "Never Animal Tested"; "No Animal Testing"; "A Pioneer in Cruelty-Free Hair Care"; and "John Paul Mitchell Systems does not conduct or endorse animal testing," the suit alleges. The company is therefore accused of misleading consumers with false claims despite touting its commitment to cruelty-free manufacturing in its product marketing. 
As previously reported, "ordinary" or general cosmetics were proposed to be exempted from the animal testing mandate under specific conditions. China's National Medical Products Association (NMPA) finalized the instructions for these cosmetics on March 4, 2021, in its "Provisions for Management of Cosmetic Registration and Notification Dossiers." Per ChemLinked, this exemption was permitted as of May 1, 2021.
Until 2021, however, according to ClassAction.org, to be sold in China, cosmetics including hair care products required registration and approval through the NMPA, which required imported cosmetics to be tested on animals in Chinese laboratories before they could be distributed.
"JPMS could not have imported foreign … cosmetics into China, or gone through Chinese customs, without an NMPA registration, each of which would require retaining a certified lab to do animal testing for that product," the complaint reads.
The company maintains it received an exemption from the animal testing requirement. The plaintiffs claim no records of such have been located. See the court filing on this case for additional information and its current status.