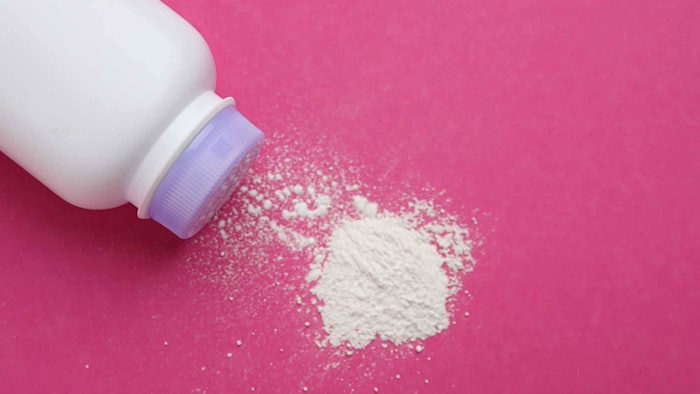 Reuters reports that Johnson & Johnson's (J&J's) second appeal for a proposed $8.9 billion settlement and bankruptcy claim through subsidiary LTL Management, which relates to thousands of lawsuits alleging its talc products caused cancer, will be put to the test this week as a New Jersey judge reconsiders the company's eligibility.
See related: J&J's $8.9 B Talc Offer Rejected, Mediations Ordered, Bankruptcy Revisited
As previously reported, in early April 2023, the company offered to pay the $8.9 billion to settle claims, "relying on a controversial bankruptcy maneuver in an effort to put an end to decades of litigation that has tainted the company's image," per the Washington Post. This maneuver refers to the formation of the J&J subsidiary LTL Management, which was initially created in 2021 to resolve talc claims. After its formation, LTL Management filed for voluntary Chapter 11 bankruptcy protection.
The first bankruptcy filing was rejected in March 2023 since, according to AboutLawsuits.com, the company had sufficient assets to cover the liability faced by its subsidiary. Following this decision, the settlement offering was made, to be paid out over the course of 25 years via the subsidiary company LTL Management — which filed for bankruptcy for a second time since the second effort was said to win more support from plaintiffs for a comprehensive settlement, Reuters reports.
Starting today (June 27, 2023), U.S. Bankruptcy Judge Michael Kaplan is due to hear several days of evidence and arguments before making a ruling, per Reuters. The LTL proceedings have reportedly held off 38,000 lawsuits filed before October 2021. Kaplan has ruled the second bankruptcy does not stop the talc litigation, allowing one plaintiff's case to go to trial and permitting new complaints to be filed so long as no other trials are scheduled without permission from the court, Reuters reported.
Zoom live feeds to the hearings are being provided through the court website (scroll to the bottom of the page).
See archived: Report; J&J Ending Sales of Talc-based Baby Powder in 2023