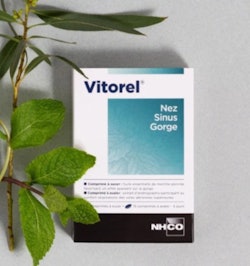 Centric Software, a specialist in product lifecycle management, has partnered with French dietary supplement producer NHCO Nutrition Laboratories. The company's Centric PLM (product lifecycle management) platform allows companies to plan, design, develop, source and sell products, including cosmetics, to achieve strategic and operational digital transformation goals.
"It is essential to have a tool to centralize and structure the product lifecycle process," said François Bernard, ICT manager, global IT at NHCO Nutrition Laboratories.
NHCO will apply the Centric Software platform to secure product data, optimize internal communication and certify product traceability.
By addressing the increasing number of products and raw materials handled by NHCO, the software supports the manufacturer's growth and internationalization.
"Centric has been supporting us throughout the project," added Bernard. "Their presentations, demos and responses to our questions were of high quality and delivered with responsiveness, which gave us confidence in their expertise. We chose Centric Software because Centric PLM is a comprehensive tool that also offers a user-friendly experience. We were also impressed by Centric's Agile Methodology, which promotes team collaboration and fast time to value."
Bernard added, "We've established key performance indicators to evaluate the success of the implementation. We are expecting high user adoption rates, a reduction in email communication related to product development and the migration of product information, including formulations, into Centric PLM."
"We look forward to our partnership with NHCO Nutrition Laboratories as they continue to expand internationally," said Chris Groves, CEO of Centric Software. "We are excited that they've chosen Centric PLM as the foundation for their product lifecycle process and commitment to continuous improvement."