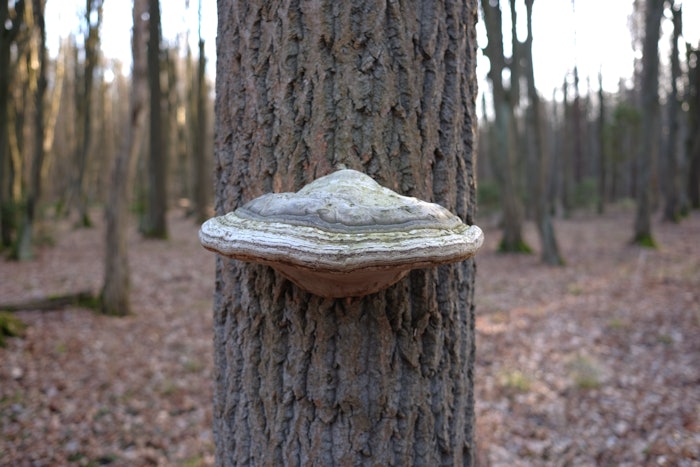 BASF Personal Care's pore-tightening Laricyl ingredient technology is now produced via solid-state fermentation of Fomes officinalis mushroom, rather than by wild harvesting fungi. 
The production of the mycelium is now organic certified, per BASF, and is carried out in Europe on a solid medium within a controlled incubation room. Under the new process, Laricyl is 99.7% derived from natural origin according to ISO 16128. 
In a double-blind, placebo-controlled, split-face and randomized study with 25 female subjects, a 3% concentration of the updated Laricyl reportedly improved the appearance of pores in size and number. The technology minimized the appearance of visible pores upon application 2.8 times better than the previous version of the ingredient, per BASF, with an astringent effect.
Laricyl also helps to remove excess oil from the skin, making it less shiny without drying it out.
"We continuously revise our portfolio to produce even more sustainably," said Lucilene Veira Nunes, head of business management for bioactive ingredients, EMEA. "Of course, this should not be at the expense of performance. With Laricyl, we have now succeeded in making cultivation of the raw material more sustainable, while at the same time improving the results of the ingredient on immediate pore tightening, skin mattifying and moisturization."