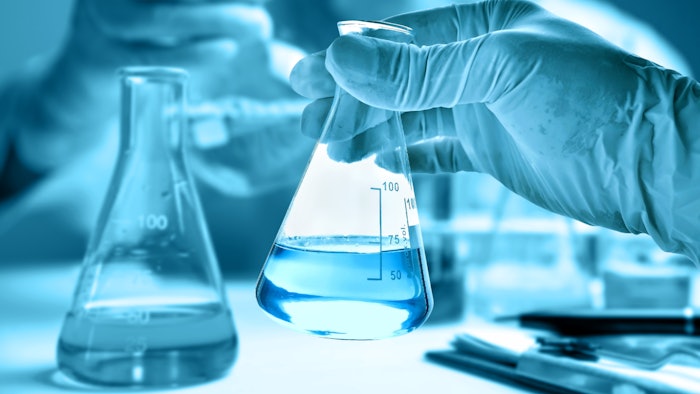 Per an article from Virginia Tech, Guoliang' Liu of the Department of Chemistry has discovered a new method of recycling plastics into soap. 
The method heats long carbon chains from milk cartons, food containers and plastic bags then quickly cool them, turning them into surfactants to be used in soaps, detergents and more.
According to the article, the chemical structure of polyethylene is similar to that of a fatty acid. The materials are made of long carbon chains, but fatty acids have an extra group of atoms at the end of the chain.
This observation implied that the conversion of polyethylene into fatty acids was possible, per Liu. With two Ph.D. chemistry students, Zhen Xu and Eric Munyaneza, they used temperature-gradient thermolysis to heat the polyethylene. The remaining product was what Liu had been searching for: waxes.
The team then incorporated several more steps to develop the first soap made from plastic, per the article.
Liu also stated that the upcycling method can work with polypropylene and that the different plastic types do not need to be separated from one another.
Xu commented: "Our research demonstrates a new route for plastic upcycling without using novel catalysts or complex procedures. In this work, we have shown the potential of a tandem strategy for plastic recycling."