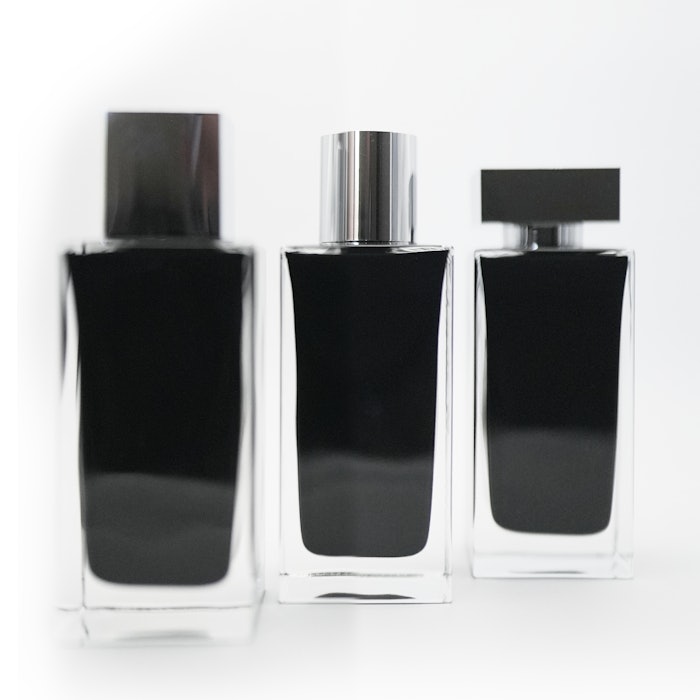 Stoelzle Masnières Parfumerie's new water-based inner lacquering spray technique for glass bottles reportedly provides precise control over the bottle's shape, depth and thickness, offering a distinct visual and tactile experience.
The water-based technique, which coats the bottle's interior, is free of carcinogenic, mutagenic and toxic to reproduction materials, as well as substances of very high concern and migrating pigments. The lacquering concept is therefore aligned with California Proposition 65 safety standards.
The spray application reportedly offers thorough coverage that accommodates the bottle's specific volume and glass density.
Critically, the lacquer prevents any fragrance transference, per Stoelzle, even with alcohol-containing products. This eliminates the need for an internal pocket.
The inner lacquering technique can accommodate various tones, from translucent to opaque, while also complementing various bottle shapes and sizes.
It can also be paired with external decoration methods such as screen printing, hot stamping, digital printing and embossing.
In the future, the technique will feature an expanded color palette with precision shades.