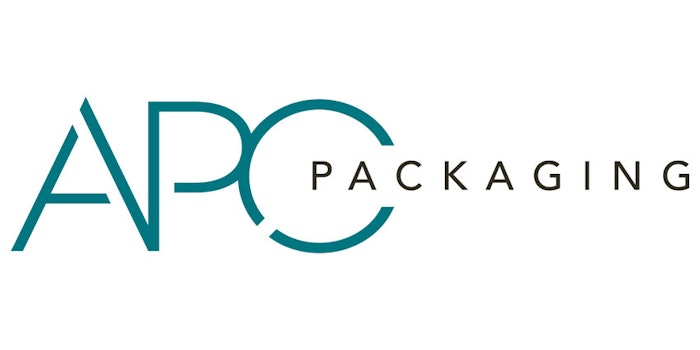 APC Packaging has debuted its new company logo. 
The new logo (pictured above) is part of APC's ongoing brand evolution. According to the company, after evaluating the brand, it selected a new logo that "perfectly encapsulates [its] youthful energy and belief in innovation, clean design and interconnectedness with our clients and partners."
APC explained that its new identity will be the foundation from which it will "cultivate, modernize and serve" the needs of its customers.