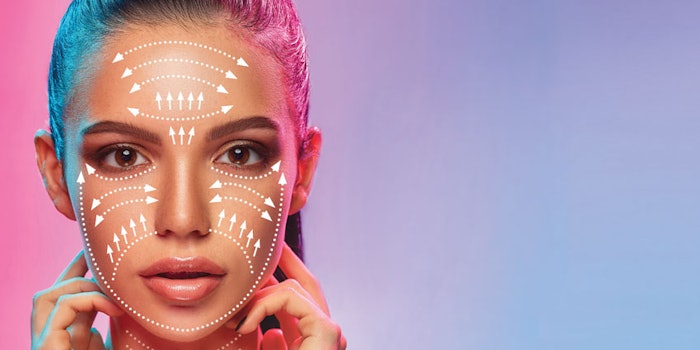 As a new wave of personalization for beauty products and experiences rolls out, consumers are embracing all things personal. In this three-part series we will take a closer look at beauty personalization and the customization trend, what it means to consumers, and how that translates into actionable insights for beauty brands and companies who want to add personalization to their offering. Here, in Part 1, we'll cover personalized skin care.
To better understand this flourishing category, The Benchmarking Company conducted a primary research study with more than 5,700 U.S. beauty consumers in October 2019. These are the insights that surfaced.
DIY's Mixed Results
Skin care is the category women are most often DIYing, whether by adding an extra ingredient to an existing product or mixing two products together, with 42% saying they have experimented with DIY skin care at home.
However, that doesn't mean she was necessarily happy with the results. Sixty-one percent said their DIY experiment was OK but not great, while 34% raved that their try at home-formulating worked wonderfully. Perhaps that explains why 77% would be interested in buying a skin care product from their favorite brand(s) that they could easily have customized/personalized for them without the hassle of DIYing at home.
Personalization Catching Up
Skin care personalization is becoming hot, hot, hot. Eight out of ten surveyed consumers say they have purchased personalized skin care, while 35% report spending, on average, up to $100 on personalized options. By contrast, 40% of consumers report spending as much as $100, on average, for traditional, non-personalized skin care. Clearly, personalization is closing the gap.
Personalization Pros
What's so appealing about personalization? Top benefits noted by surveyed consumers include "controlling price" (67%), "creating products that are an exact match to my microbiome/DNA" (65%), and "the ability to customize fragrance or scents" (62%). Other top benefits mentioned include "choosing ingredients" (50%), "customizing sizes" (48%) and "formulating my very own products" (44%).
Personalization at Retail
In addition to personalizing formulas, scents and bottle sizes, consumers are also connecting with beauty retailers and online resources to find product recommendations tailored specifically to their needs. When shopping at a brick and mortar beauty retailer, 43% have asked for personal recommendations from store associates. When online, 52% have taken an online skin care quiz to help identify personalized product options.
Depending on the product, 77% of consumers say they trust these kinds of online quizzes to suggest products that suit their needs (T-1 see April Digital Magazine). Nearly 74% say they sometimes make a purchase after taking a quiz, with only 3% saying they never buy the recommended products.
Decoding Personalization Interest
Consumers are interested in personalizing just about any skin care product they can, but some products seem to be more popular than others. Perhaps because acne is such a difficult and frustrating skin condition to address, and because consumers want to know the products they choose (and use) on their blemishes are going to work, acne treatments are among the personalized skin care choices she's least interested in trying (40%), followed by oil-based facial cleanser (32%) and sleeping masks (18%).
Of personalized skin care she hasn't yet used but is interested in trying, high-dollar items such as skin care devices (63%) top her list, as well as pore treatments (60%) and lip treatments (57%). In addition, 77% are interested finding a way to have supplements/ingestibles made specifically for them.
T-2 (see April Digital Magazine) contains the top personalized skin care products survey respondents have used.
Personalization Tech
Along with personalizing skin care, consumers are embracing augmented reality to help them discover, use, understand and get the best results from their favorite products.
Although they haven't tried it yet, 82% of consumers are interested in having a skin care regimen created specifically for them; 78% are interested in a device that would let them formulate skin care in their own home; 76% are interested in an augmented reality/smart mirror (in-home or at a store); and 72% are interested in an app or camera that would let them track the health of their skin (T-3 see April Digital Magazine).
Top Opportunity: the Microbiome
Although still a relatively new frontier in skin care, most consumers understand and are aware of the role the microbiome plays in skin health: 87% self-identified the microbiome as "the collection of microbes, both good and bad, that live on and in the skin, hair and body." And, because the microbiome is unique to each person, the personalization opportunity with microbiome-based skin care is tremendous.
For the full article, check out Global Cosmetic Industry's April digital magazine. 
Up Next
In part two of the "Beauty Gets Personal" series, we'll jump into personalized makeup and color cosmetics, exploring consumer preferences, buying habits, drivers and more.
Denise Herich is co-founder and managing partner at The Benchmarking Company (www.benchmarkingcompany.com), which provides marketing and strategy professionals in the beauty and personal care industries with need-to-know information about its customers and prospects through custom consumer research studies, focus groups, its annual PinkReport and consumer beauty product testing for marketing claims. The company's latest report is The New Age of Naturals, which provides a detailed look at the U.S. beauty and personal care consumers' affinity for natural and organic beauty and personal care products and the motivators and influencers that drive consumers to purchase more natural and organic products than ever before.