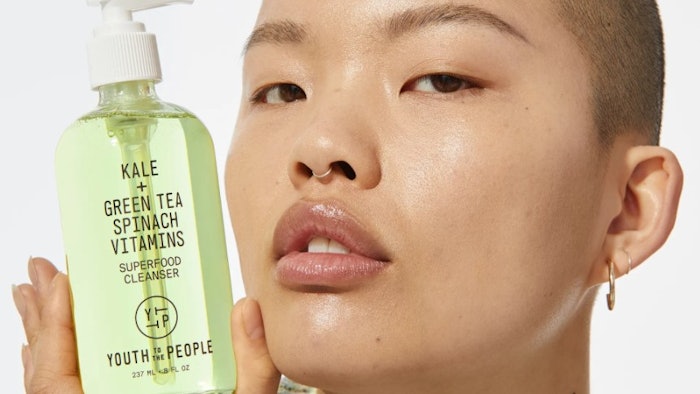 L'Oréal is acquiring Youth to the People, a skin care brand known for formulas that combine premium vegan blends of superfood extracts and science.
The California-based company was founded in 2015 by cousins Greg Gonzalez and Joe Cloyes. 
Its products are available in the United States, Canada, Australia and select European countries.
The brand is expected to record over $50 Million of sales in 2021.
Cloyes and Gonzalez said: "We founded Youth to the People to continue our family's legacy of making skin care and to inspire and represent our community. Joining the L'Oréal family gives us the opportunity to realize all the dreams of Youth to the People. Our brand's mission is to make high-performance skin care using vegan ingredients with practices that are good to the planet and good to the people. We're beyond excited about this partnership and the opportunity to amplify our shared values of investing in a just and sustainable future for all."
Stéphane Rinderknech, president of North America and CEO L'Oréal USA, said: "We have been inspired by the passion and vision of the brand's two founders, Joe Cloyes and Greg Gonzalez, in bringing the best of the health-conscious, California lifestyle to high-performance beauty. We believe in the potential of this special brand and we look forward to working with the Youth to the People team to help them realize this potential. I am thrilled to have Youth to the People join our growing portfolio of American brands on the West Coast."