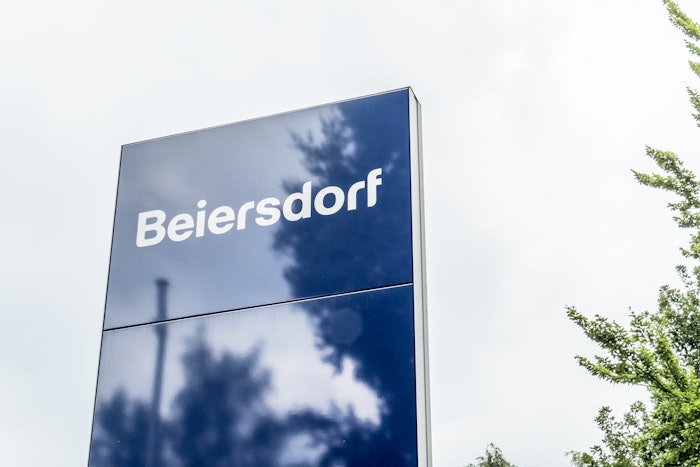 Beiersdorf has announced that its first quarter 2022 organic group sales increased 10.3% to €2.2 billion which are said to be above current capital market expectations.
Organic sales in the consumer business segment climbed by 11.6% year-on-year, with sales of €1.8 billion. Beiersdorf is not changing the forecast for full-year sales in the consumer segment. Beiersdorf confirms its forecast of mid single-digit sales growth for 2022.
Update
Recovery was evident especially in product categories such as deodorants, facial cleansing and lip care, which had suffered the most from pandemic restrictions. 
The core brand Nivea grew organically by 9.2%, as compared with the same period of the previous year. 
The derma brands Eucerin and Aquaphor had strong organic sales growth of 27.5%. The group generated double-digit sales growth in every region.
The luxury brand La Prairie achieved double-digit organic sales growth of 11.1%. Both the North America region and the recovery in the brick-and-mortar business were growth drivers. In China, La Prairie further expanded its business. 
Vincent Warnery, CEO of Beiersdorf, said, "We have a very successful first quarter behind us—one in which we were able to grow despite a challenging market environment. In addition to the ongoing success of La Prairie, NIVEA accelerated further in the first quarter, gaining market share in all regions. Our derma business continued its growth momentum and significantly outperformed the market and the competition. Considering the war in Ukraine, the corona-related lockdowns in China and inflationary pressures on raw material and logistics costs, it is clear we are facing a period of particular economic uncertainty. We have already taken a number of measures to mitigate cost pressures and will proceed without hesitation with our planned investments in our C.A.R.E.+ strategy."