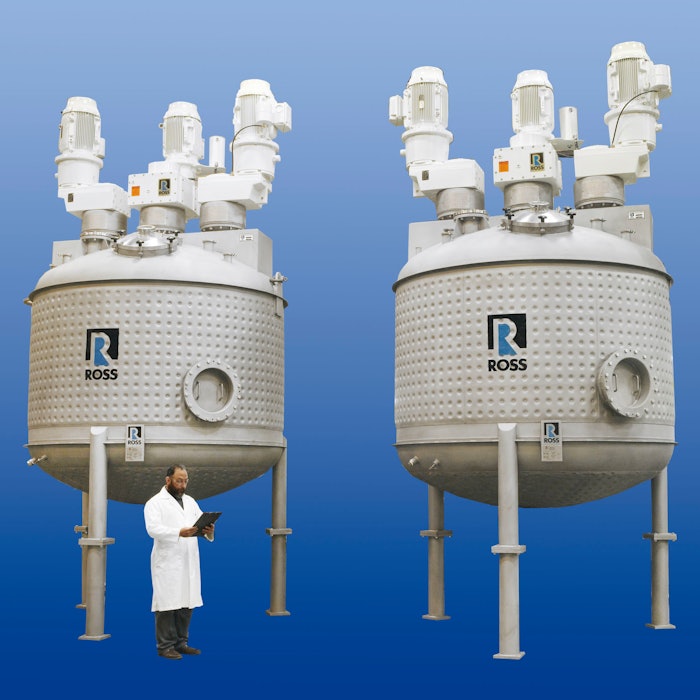 The VersaMix Model VM-3000 Multi-Shaft Mixers from ROSS process medium to high viscosity applications up to several hundred thousand centipoise, such as thick slurries, pastes, gels and suspensions, the company reports.
Related: Charles Ross & Son Co.'s Ultra-High Shear Mixer
They are equipped with a custom combination of three agitators, each driven by a 60 HP TEFC inverter-duty motor. The three-wing anchor and two screw augers are all independently controlled with variable speeds.
These vacuum-rated VMC-3000's are operated from an independent 15" NEMA 4X touchscreen control panel. The mixers also feature stainless steel type 304 dimpled, dual-zone jackets designed for 100 psig at 200°F. VersaMix models range from laboratory to large scale capacities up to 4,000 gallons.