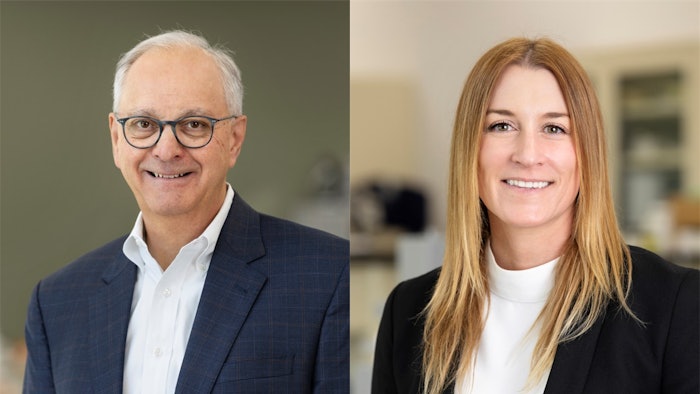 Federal Package has appointed Melissa Niebes to president and chief commercial officer, and Steve Dakolios to CEO. These appointments will reportedly accelerate Federal Package's growth and expansion into the premium skin care market. 
Niebes joined Federal Package in April 2021 and has since achieved record sales, developed and implemented sales and marketing initiatives, built a sales team, and expanded the company's market presence with digital and in-person marketing.
Innovation highlights: High-Performance Lotions and Serums by Federal Package 
Previously, she served as vice president of sales at Reckitt Benckiser and vice president of customer marketing at L'Oréal USA. 
Dakolios joined Federal Package in September 2012 and will now focus on developing and implementing strategic initiatives to support the continued growth and expansion of Federal Package.
"Federal Package is very excited to have a talented leader like Melissa take the helm and leverage her years of experience to better serve our customers and expand our product offerings," said Dakolios. "She will accelerate our entry into the skin care market while continuing to provide our customers with the high-quality service they expect."
"Our customers are looking for partners to help them get to market faster," said Niebes. "So we're investing in stock formulas across multiple categories such as lotions, creams and serums that will accelerate their brand portfolio growth. I'm eager to take on another level of responsibility for Federal Package to lead our growth initiatives."