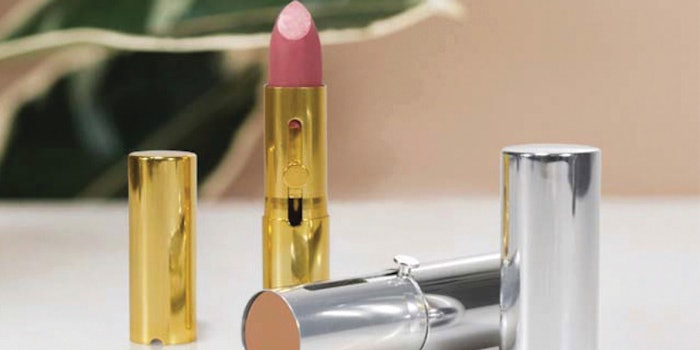 The packaging that beauty products are enclosed in is becoming just as important as the formulations inside. Consumers seek skin, hair and cosmetic products that are sustainable, natural and recyclable in more ways than one. Global Cosmetic Industry reached out to industry insiders to learn about recent beauty packaging launches within the last two to three months.
Circular Packaging
Melissa Niebes, chief commercial officer, Federal Package, says, "At Federal Package, we recently launched our new Eco Smart containers to address the circular economy for plastics. It's a direct upgrade to our existing line propel/repel containers with no change in form, fit, function, design or color options. The containers differ from other degradable plastics, in that they do not contain starch, heavy metals, or other fillers that can produce microplastics which have been known to contaminate soil and water. They have the same physical properties and strength as those manufactured without the additive, performing the same as their intended applications and usage conditions until the product is discarded into a biologically active environment. The containers can be made with PCR, PIR or plant-based bio-resins to address the beginning of life. They are still recyclable and current ASTM D5511 (municipal landfill) and ASTM D6691 (marine) testing shows degradation in less than 10 years, helping to solve end of life sustainability goals for companies and brands."
Eco-friendly Packaging
Gina Lin, CEO, Libo Cosmetics, says, "Libo Cosmetics has launched the newest eco-friendly collection, Como Beauty Stick, in the last two to three months. The Como beauty stick uses Lake Como from Italy as the inspiration to signify the importance of sustainable beauty. Made with 100% aluminum, the beauty stick can be reused, recycled, reformed and reprocessed endlessly while retaining its quality. In addition, the beauty stick can reduce up to half the amount of carbon emission when recycling into a new product. The vivid and sleek design complements Lake Como and brings a sense of uniqueness to the customers."
For the full article, check out Global Cosmetic Industry's October 2021 digital magazine.