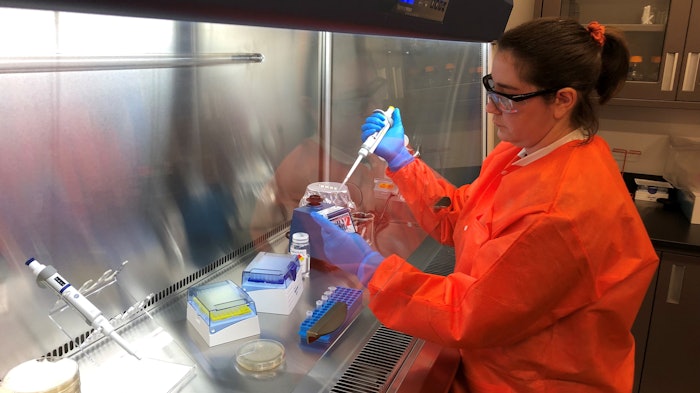 Pilot Chemical Company has opened a microbiology lab at its Sharonville technology center in Cincinnati to bring biocidal products for disinfecting, food process, oil and gas and other uses to the market and has announced the hire of Microbiologist Sarah Hale to conduct challenge testing and oversee the lab.
Hale most recently worked as a research and development microbiologist for advanced testing laboratory. She earned a Bachelor of Science degree in biology and forensics from Northern Kentucky University. She also minored in chemistry and criminalistics.
Related: Pilot Chemical Co. Names MacIver President/COO
Hale commented: "I am happy to be a part of the growth at Pilot Chemical Company and am excited to see what additional capabilities we add in the future."
Katie Lahni, biocide technology manager, commented: "Ultimately, the new lab will help us bring new and innovative biocidal products to the market," she adds: "It will help us optimize our biocide end-use products and allow for a quick and targeted way to screen prototype formulations, resulting in a faster to-market strategy to support our innovation efforts."
Pilot Chemical Company plans to hire a biocide formulation specialist to support Lahni and Hale with the development of new microbial products and maintain existing biocide products. Other specialty professionals will be added to the microbiology lab as demand dictates.
John Manka, Ph.D., director of R&D and Sharonville technology center site manager, commented: "In the last three years, we have invested more than $4 million into the Sharonville technology center, which adds to our testing and application capabilities."